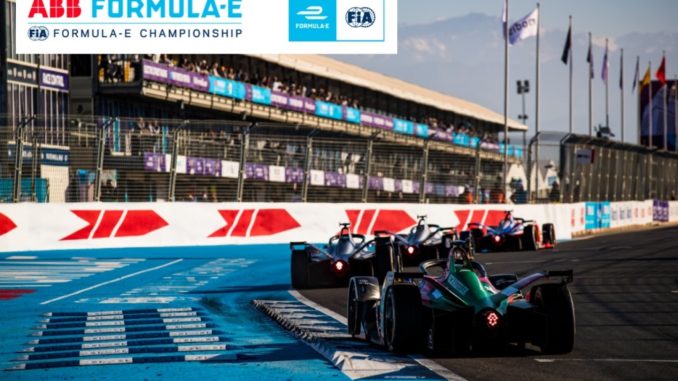 Yesterday October 4th has been published by FIA World Motor Sport Council the final calendar for season six of ABB FIA Formula E Championship.
The closest and most competitive racing series set to race in 12 of the world's leading cities – featuring a record nine capitals and three new locations in Seoul, Jakarta and London.
The busiest season yet in the short history of Formula E was formally approved following the FIA World Motor Sport Council (WMSC) meeting in Cologne, Germany.
The Diriyah E-Prix kicks off the season once again on November 22 & 23, with the Mercedes-Benz EQ and TAG Heuer Porsche teams making their much-anticipated arrival to complete a full 24-car grid for the first time in Formula E.
The most competitive line-up in motorsport then moves to South and Central America for the Antofagasta Minerals Santiago E-Prix (January 18) and CBMM Niobium Mexico City E-Prix (February 15), with the Marrakesh E-Prix replacing Hong Kong for round five of the 2019/20 calendar.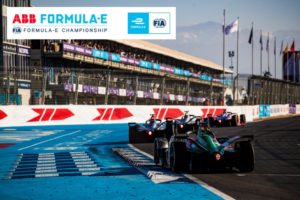 Sanya fills the last free slot, with another scorcher around Haitang Bay for round six on March 21. The voestalpine European races return for season six, starting with the third running of the Rome E-Prix on April 4, followed by the Paris E-Prix in the French capital against the backdrop of the Eiffel Tower on April 18.
The ABB FIA Formula E Championship touches down in South Korea for the first time on May 3 for the Seoul E-Prix, ahead of the most recent race to be announced – the inaugural Jakarta E-Prix – taking place on June 6.
Being the only city to have featured in each season of the ABB FIA Formula E Championship, the BMW i Berlin E-Prix presented by CBMM Niobium will once again be held at the historic Tempelhof Airport on June 21, where all four German manufacturers go wheel-to-wheel for the first time in front of their home crowd.
Three weeks later, Formula E crosses the Atlantic to the Big Apple for the penultimate event of the season in New York City.
The voestalpine European races and the 2019/20 ABB FIA Formula E Championship come to a conclusion in London across a two-day season finale showdown at ExCeL London on July 25 & 26.
2019/20 ABB FIA Formula E Championship – Calendar
Round City Country Date
1 Diriyah Saudi Arabia November 22, 2019
2 Diriyah Saudi Arabia November 23, 2019
3 Santiago* Chile January 18, 2020
4 Mexico City* Mexico February 15, 2020
5 Marrakesh Morocco February 29, 2020
6 Sanya China March 21, 2020
7 Rome Italy April 4, 2020
8 Paris France April 18, 2020
9 Seoul* South Korea May 3, 2020
10 Jakarta* Indonesia June 6, 2020
11 Berlin Germany June 21, 2020
12 New York City USA July 11, 2020
13 London* UK July 25, 2020
14 London* UK July 26, 2020
*Subject to FIA circuit homologation
Co-Founder & Chief Championship Officer of Formula E Alberto Longo said:
The 2019/20 ABB FIA Formula E Championship looks like it'll be the closest and most unpredictable season we've ever had in our short history – in terms of manufacturers competing, thanks to Mercedes-Benz and Porsche joining, and with the amount of incredible capital cities set to showcase the most competitive line-up in motorsport. We're proud to be taking our mission and message of racing for a cleaner future, faster, to five continents around the world and look forward to more fans and families enjoying all we have to offer at our events. Let's see how the teams hit the ground running at pre-season testing in only a couple of weeks. Season six is well and truly upon us.
Source: Formula E