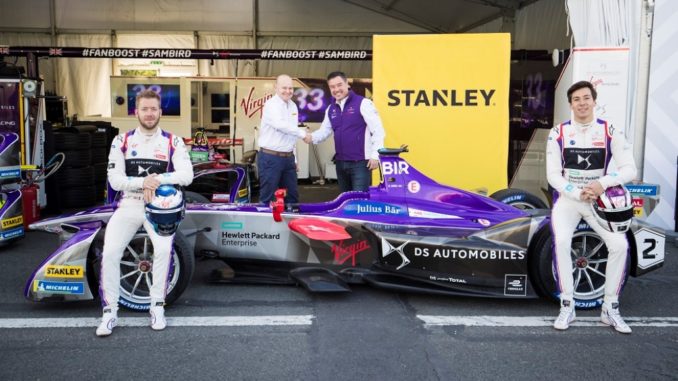 Stanley Black & Decker and DS Virgin Racing announced that Stanley Black & Decker's Stanley brand is now an Official Partner of DS Virgin Racing's Formula E Team, beginning with the last week FIA Formula E Championship race at the Circuit des Invalides in Paris, France.
As part of the agreement, Stanley Engineered Fastening will provide technical and operational support to the DS Virgin Racing team, which was recently victorious in the Formula E season race in Rome. Along with providing tools, fastening systems and solutions and other high-performance products to the team, Stanley will be collaborating with the team's engineers with a view to helping the team develop future technologies.
Stanley Engineered Fastening has been revolutionising fastening and assembly technologies for almost 100 years, and its stable of well-known brands includes Avdel, Nelson, POP, Tucker and Spiralock. Today, more than 90 percent of all new automobiles and light trucks manufactured in Europe and North America use the company's engineered fasteners.
In addition to providing a platform for cutting edge technology and innovation, the partnership underscores Stanley Black & Decker's commitment to sustainability and reducing environmental impact. Aligning with Virgin, another highly purpose-driven organisation, the partnership is in keeping with the company's broader ECOSMART plan and pledge to become carbon positive by 2030.