Mahindra Racing announced that Katherine Legge will be the test driver for the team alongside Jerome D'Ambrosio at the first Formula E in-season test at Ad Diriyah.
Legge brings a wealth of experience to the Mahindra Racing family that ranges from racing formula cars and DTM to sportscars and prototypes, clocking up podium finishes and lap records across multiple motorsport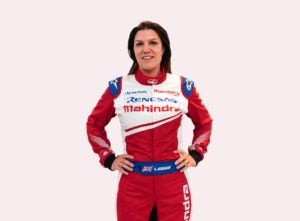 disciplines. The British driver is a familiar face up and down the ABB FIA Formula E paddock having competed in the world's first all-electric racing series in its inaugural season.
I've known Dilbagh since the early days of the ABB FIA Formula E Championship, so it was an honour to be asked to drive with Mahindra Racing for the first in-season test of Season 5. Formula E has come such a long way in a very short space of time – the advanced technology in the Generation 2 cars is astounding. Naturally as a driver you want to join the team with the best package and for me that's Mahindra Racing. I want to provide them with feedback for future development which means they can achieve the best possible result at every race. – said Katherine Legge.

First and foremost we are delighted that Katherine will join Mahindra Racing for the first in-season test. Katherine is not only one of the best drivers out there, but she is also one of the most qualified in my opinion. She has achieved the results she has because she maintains her professionalism and commitment to the sport. The local promoter of the Saudia Ad Diriyah E-Prix has worked closely with the teams to encourage more female participation, and Mahindra Racing is thrilled to be able to field one of the strongest female drivers in the sport in this test. Working alongside Jerome, we have the perfect blend of Formula E knowledge and racing experience to support our development throughout Season 5. – said Dilbagh Gill