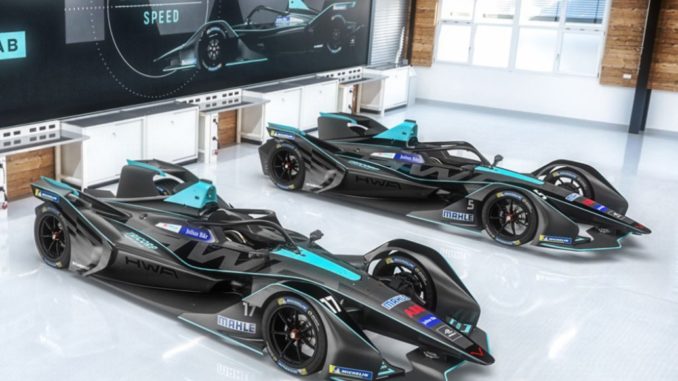 Daniel Juncadella and Raffaele Marciello will represent HWA Racelab at the Formula E official rookie test at the Circuit International Automobile Moulay El Hassanin Marrakesh.
This will be the second outing in the new Formula E car for Juncadella, the team's test and development driver, who was also involved in the pre-season preparations in Valencia. Marciello, the reigning Blancpain GT champion with the Mercedes-AMG GT3, will take his place in HWA Racelab's fully-electric car for the first time.
Daniel Juncadella (27, Spain) said:
My focus is on supporting the team as well as possible. We must all continue to learn how the new Formula E car behaves. Personally, I would like to get as many kilometres under my belt as possible, with an eye on next season's events, when my goal is to be involved in the races myself.
Raffaele Marciello (24, Italy):
This will be my first outing in a Formula E car and I will also be driving for HWA RACELAB for the first time. I am really looking forward to it. I will try to help the team as much as possible and to learn as much as I can during the test. I can hardly wait to get in the car.
Ulrich Fritz, HWA Racelab Team Principal:
We are pleased to announce Raffaele and Daniel as our test drivers for Marrakech. Raffaele has been closely associated with our team for a long time. In recent years, he has shown his class in GT racing. Prior to that, he was European Formula 3 champion with one of our engines in 2013. With his experience, I am confident that he will provide us with valuable input at the test. The same obviously goes for our official test and development driver, Dani.