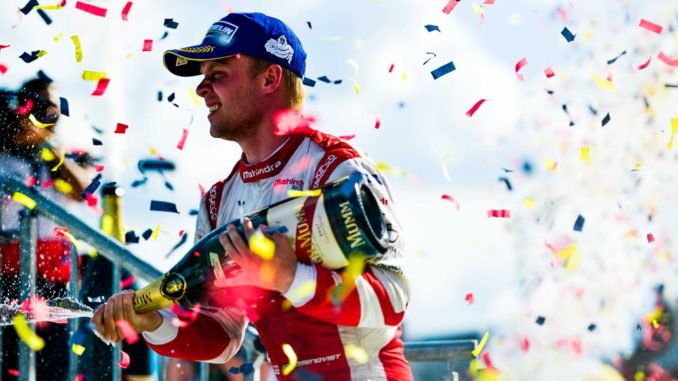 Mahindra Racing officially announced that multiple Formula E race winner Felix Rosenqvist will race for the team alongside Jérôme D'Ambrosio at Ad Diriyah e-Prix.
Rosenqvist is a multiple race winner with Mahindra Racing, having scored Formula E victories in Berlin, Hong Kong and Marrakesh and Pascal Wehrlein, the full time driver, will joining the team begin competing from the Marrakesh E-Prix in January 2019.
Piloting the #94 at the Saudi Ad Diriyah E-Prix will be 27-year-old Swede Rosenqvist who first competed with Mahindra Racing during the 2016/17 season and secured Mahindra Racing's first-ever race victory at the 2017 Berlin E-Prix before finishing the season as the highest placed rookie. His Formula E career to date has now seen him notch up three race wins – one of only ten drivers to have won a race in the all-electric series and the fifth highest number of victories – seven further podiums and six pole positions, as well as putting him in championship contention for much of the 2017/18 campaign.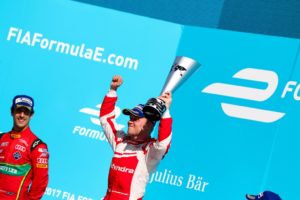 Felix Rosenqvist:
I'm happy to be back with the guys at Mahindra Racing again for Riyadh. It will be a special occasion, marking the start of an exciting new era for Formula E with the commencement of Season 5. Whilst I didn't attend the official pre-season test in Valencia, I did a lot of running in the new car during its development stages this summer, so I should be prepared. I'm looking forward to getting back to work with the team once again and will do my best to help launch us into the new season with success.
Dilbagh Gill:
We are delighted that Felix will be racing for Mahindra in Saudi Arabia in December. Felix has always been, and continues to be, a fantastic asset to Mahindra Racing and an important part of our family and history: we are looking forward to sharing more success with him in Saudi Arabia. He is extremely motivated, as are we, to secure the best possible results for the team as we begin our 2018/19 campaign. Working alongside Jérôme, we have a huge amount of Formula E success and experience to get started with; five race wins from the two of them. We are then looking ahead to January when Pascal will join us. We are enthused and motivated as a whole team and cannot wait to hit the track in December.