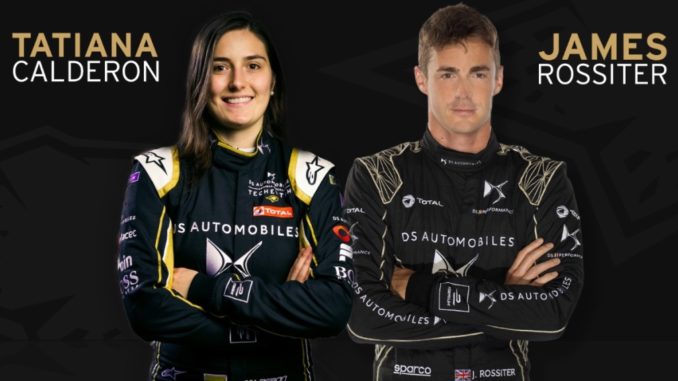 James Rossiter and Tatiana Calderon will be the rookie drivers for DS Techeetah Formula E Team at the Circuit International Automobile Moulay El Hassan.
The rookie test is organized on the day after the Marrakesh E-Prix, on January 13th 2019.
It's the second time that James will conduct the rookie test for the team in addition to his development work, and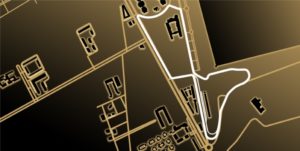 it's also the second time that the team has invited Tatiana to test the DS E-Tense FE19 after her initial test after the Ad Diriyah E-Prix in December.
Mark Preston, DS Techeetah Team Principal said:
We're very excited to have extended our work with Tatiana Calderón, who will drive in the rookie test together with our Development Driver, James Rossiter. Tatiana really impressed us in the Ad Diriyah test despite the limited running due to some red flags, so we wanted to give her another chance in the DS E-Tense FE19 to see what more she can extract out of it and to gain further knowledge from her feedback. James has been invaluable to us during the development period and has continued to help us with the sim sessions in the lead up to the season. It's the second rookie test he will commence for us and it will be really good to see him back in the car.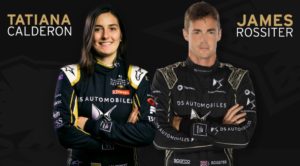 James Rossiter, DS Techeetah Development Driver declared:
It's great to be back on track in the DS E-Tense FE19 and it will be good to see the team again after the holidays. We're in the sim next week to familiarise ourselves with the Gen2 car on the Marrakesh track before heading down to Morocco.

The last 12 months with the team has been really good and it's been a nice addition to the family with DS onboard. I'm relishing my role and really enjoying working with a team that's leading the way and pushing the boundaries for EV performance, both on and off track. I'm excited about what's to come.
Tatiana Calderón, DS Techeetah Rookie Driver said:
Getting another shot at being involved with DS Techeetah is great. I loved my time in the car and with the team in Ad Diriyah and even though I didn't get to drive as much as expected due to the red flags we managed to secure some good runs. Needless to say, I'm keen to get more laps under my belt at this test and it will be really good to continue working with the team at the Marrakesh test.

The DS E-Tense FE19 is really fun to driver and it's unlike anything I've ever driven before. It's a lot to take into consideration as it's not as straight forward as other Formula cars, they all have their different challenges but that's what makes it fun!