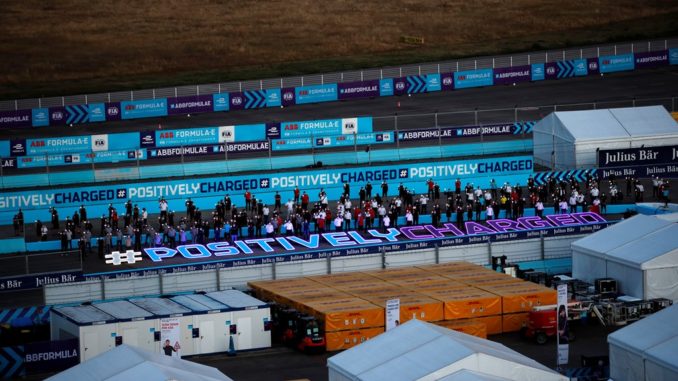 Following you can read the quotes of Antonio Felix Da Costa, Sébastien Buemi and Alex Lynn after the qualyfing for the second race of Formula E in Berlin.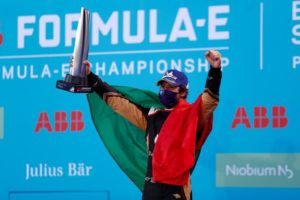 Antonio Felix da Costa (DS Techeetah)
This team is impressive – I want to thank anyone who has made this possible. Massive shoutout to the team working on the car back in Paris. In that lap I was still a bit early on the brakes for Turn 1 but I wanted to have a clean start and that gave me the confidence to clean up my lap from Group Qualifying. When you have a good car and a confident driver together thar shows. I had days where I didn't know where to brake and couldn't figure out how to drive a race car and lacked confidence, so I understand all those drivers who are struggling with this. I am on the other side right now and things are coming together nicely, we need to understand what we're doing right so we can continue.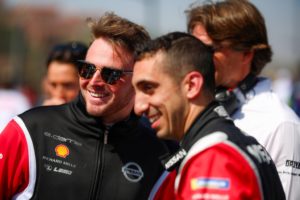 Sebastien Buemi (Nissan e.dams)
I am pleased with my qualifying. Antonio is doing a great job, he's been very consistent in the past few races and managed to get the best out of his car. I am happy to have been able to bounce back and thanks to my team I did a good job during Qualifying and Super Pole. I can't compete against Antonio. They were in a different category yesterday, I'll try to stay behind him and do my best, if I have the chance, I'll try to attack!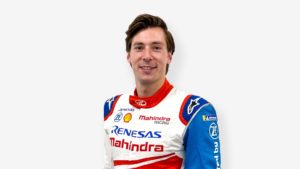 Alex Lynn (Mahindra Racing)
I am very happy to be starting in P3 in my second race back in Formula E. Antonio is driving beautifully, he is perfect in the car and he has a great rhythm and it's our job to find that same rhythm. Today we need to aim to fight for the podium. Yesterday we learnt some important lessons from the race and now we need to be putting those in good use. We've done a great job sticking up in front, now we need to keep that.
Source: Formula E