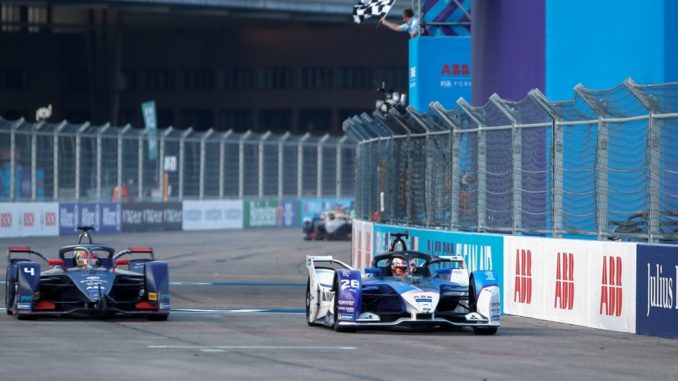 After round 8 in Berlin Tempelhof, here the quotes of the first three drivers that goes to the podium, Maximilian Guenther, Robin Frijns e Jean Eric Vergne.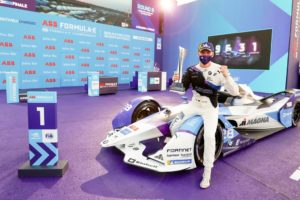 Maximilian Guenther (BMW i Andretti Motorsport)
It was important to qualify in the front row or at least close to the top drivers. The race was very close until the end but we managed it very well. We dropped one place at the beginning but we kept cool and recovered the postion. Then we managed to race very well taking ATTACK MODE early on to later make the move on JEV as we had planned. Robin came from behind and I knew he had more energy, so I had to be quick to make the move on JEV and it paid off. I'm incredibly happy for the team, myself and everyone to win this home race here in Berlin!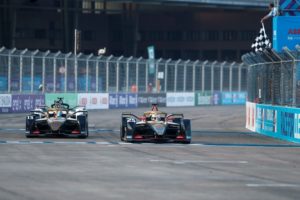 Robin Frijns (Envision Virgin Racing)
It feels really good to be back on the podium. It is my first time this season, which has been quite a strange one so far, but we had a good race today. We were really good on energy halfway and also at the end. Guenther and JEV were fighting a lot and when that happens you sit back and see what comes next. I knew I could overtake at the end so I tried to to save as much energy to make it to the finish line. I'm pleased with the result today. The team did a good job and I am really happy to be back!
Jean-Eric Vergne (DS Techeetah)
We did good to get a podium finish today. I don't know what happened but we need to investigate on the energy management after taking ATTACK MODE, since that made me struggle quite a lot at the end of the race. I was fighting with Max for the lead but when I saw Robin coming I thought it was useless fighting, as that would have meant losing the podium for me. We still have some work to do ahead of tomorrow to win the race but it's good to tbe back on the podium.
Source: Formula E
NextGEN Gallery
Modifica
Cancella