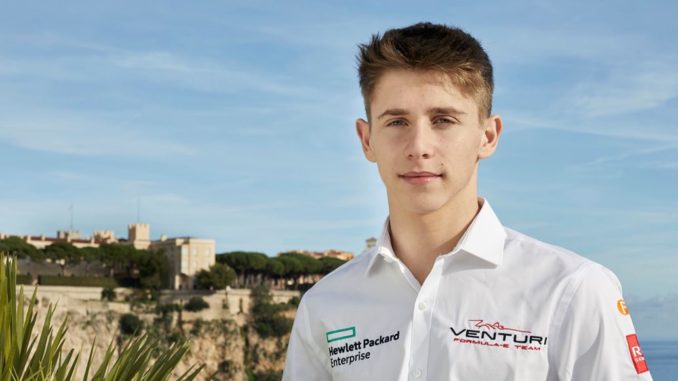 Venturi Formula E Team announced that Monegasque driver, Arthur Leclerc will join Frenchman, Norman Nato for the Rookie Test in Marrakesh on Sunday 13 January.
Venturi Formula E Team return to the Circuit International Automobile Moulay El Hassan in Marrakesh as the Moroccan track plays host to the second ePrix of Season 5 of the FIA Formula E World Championship.
18-year-old Arthur Leclerc is already familiar with the team founded by Gildo Pastor. Last spring, he put his skills to the test in the simulator at Venturi's headquarters in Monaco, he added track time to his experience as he then tested the first generation Formula E car on the track in Alès.
The Rookie Test in Marrakesh won't be Leclerc's first taste of the second generation Venturi VFE-05. The young hopeful had the honour of taking the Venturi Formula E Team Gen2 car out on its premier track outing on the Calafat Circuit (Spain) on 17 April 2018.
Local talent
For nearly twenty years, Venturi has proudly flown the flag for the Monaco Principality. As the only motorsport team based in Monaco, the Monegasque identity is part of its DNA so the team are naturally delighted to bring the talented young Monegasque Arthur Leclerc on board and have the opportunity to showcase and promote local talent.
A fine pedigree
After winning the Kart Racing Academy Championship at the age of 14, Arthur joined the FFSA Academy in 2018 and took part in the French F4 Championship. In his maiden year, he earned a pole position (Spa) and two race wins (Nogaro and Magny-Cours), ending the season in 5th place overall.
Quotes
I'm honoured to be selected by Venturi and as a Monegasque, it's particularly special for me. I will dedicate myself completely to the team in their quest to optimise the VENTURI VFE-05 and I'm very grateful for the opportunity to drive this outstanding car again. Formula E is a pioneering, inventive and young championship, and one in which I am very keen to play an active part. I'm fortunate to be involved in it at such an early stage in my career and I want to thank Gildo and Susie for believing in me.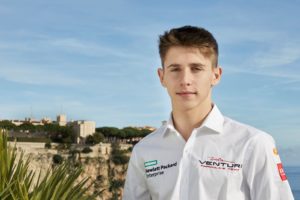 Arthur Leclerc, Venturi Formula E Team driver
Looking at Arthur's performances in F4 and karting, it's clear he has talent. Also, my team have had many good things to say about him. In the working sessions, he was calm, easy to work with, ready to listen and hard-working, qualities without which talent is nothing. In entrusting our car to him again, we are renewing our faith in him. I am a Monegasque to the core so giving Arthur the opportunity to develop is an honour for me. Like all Monegasques, we are driven by the desire to fly the flag for the Principality, I wish him every success.
Gildo Pastor, President of Venturi Formula E Team
Arthur has shown promise in Karting and F4 and I'm looking forward to seeing how he gets on in Marrakesh. Both he and Norman, alongside Simona, will both play a very valuable role at this early stage of the season where critical development can take place. We took home some key learnings in Ad Diriyah, we have plenty of work ahead over the coming races, rookie tests like these give the team important opportunities to improve.
Susie Wolff, Venturi Formula E Team Principal