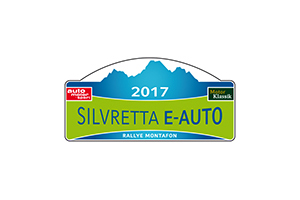 Electric powertrain greets alpine panorama
Source: Daimler AG
Stuttgart, Germany and Schruns, Switzerland. 5th July 2017. Two each of the electric smart fortwo coupé,
smart fortwo cabrio and forfour (combined power consumption: 12.9/13.0/13.1 kWh/100 km; combined CO2 emissions: 0 g/km) will compete in the eighth Silvretta E Rallye on 6 and 7 July. Hence, Smart will be represented by its entire family of electric vehicles in this annual alpine challenge.
The fleet will be tested by a demanding route profile, with the two day stages of 120 and 145 km featuring grades of up to 14.5 percent with a total climb of over 6,000 metres on each day. The Silvretta E Rallye takes the competitors over such terrain as the picturesque Silvretta high alpine road up to Bielerhöhe at 2,037 metres. Thereby Daimler AG provides once again the largest contingent.
Anke Kleinschmit, Head of Group Research and Sustainability as well as Chief Engineer Jürgen Schenk will pilot the electric fleet in alternation with journalists and bloggers.
no images were found