FIA's Girls on Track project and the Dare to be Different programme will continue with a second event planned at the 10th round of the ABB FIA Formula E Championship, the Berlin E-Prix (23-25 May).
The FIA Women in Motorsport Commission, the brains behind the European Young Women programme the Girls on Track Karting Challenge, showcased their first event since uniting with Susie Wolff's respected Dare to be Different programme when they joined forces at the Mexico City E-Prix in February. With both projects squarely aimed at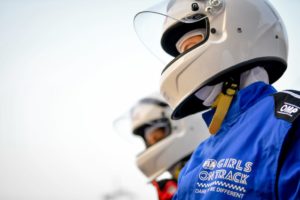 inspiring young women to consider motor sport as a career option, coming together to create one dedicated platform makes perfect sense and the initiative encourages girls aged between 8 and 18 years old from around the world to come and experience the huge variety of career options that the motor sport industry offers.
Following the success of the Mexico City event, FIA Girls on Track – Dare to be Different now heads to Europe where it intends to encourage hundreds more young girls to take part in a variety of fun but educational activities.
We both have the same objectives so to be able to collaborate with Susie [Wolff] and her team is a perfect fit and allows us to collectively broaden our reach to young women – commented Michèle Mouton, President of the FIA Women in Motorsport Commission. Our Commission is supporting some of the world's best female racers competing in top level championships, but it is so important to engage these girls at a really young age and demonstrate they can and do have a place in motor sport, on and off the track. This is our mission and why we are so determined to inspire, encourage and support the female talent of the future.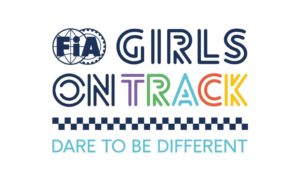 Echoing Michèle's thoughts, founder of Dare to be Different, FIA Women in Motorsport Ambassador and Venturi Formula E Team Principal Susie Wolff said:
When I started out karting as a little girl, I didn't have many female role models to look up to or relate to, and as I progressed with my professional racing career, I didn't have a female mentor to guide me and advise me and I missed this. I set up Dare to be Different to change this for future female talent in motor sport. From grassroots to the top of the sport, I don't want any girl or woman feeling like she's in it alone or not aware of the opportunities available to her. We are lucky enough to have an incredible group of ambassadors from so many different aspects of the sport – not just drivers but engineers, designers, journalists and presenters – all ready to support, advise and inspire the current and future generation of female talent.
The stimulating programme of activities for the FIA Girls on Track – Dare to be Different event will take place in the area surrounding the Berlin E-Prix track at Berlin's Templehof Airport.
Source: FIA