Some news about Extreme E, where HWA Racelab and ABT Sportsline team will compete and Sèbastien Ogier will be the Official Ambassador.
Sèbastien Ogier, six time World Rally Champion, join Extreme E
French rally driver and six-time World Champion Sébastien Ogier, becomes an Official Ambassador of Extreme E, the off-road electric SUV racing series.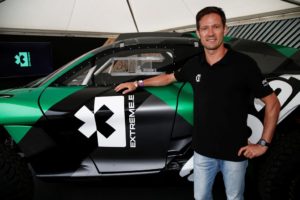 The incumbent World Rally Championship title-holder has thrown his weight behind Extreme E, and his expertise will be utilised across the board by Extreme E organisers in the lead-up to its inaugural season – set to get underway in early 2021.
Ogier will advise and support on everything from the Sporting and Technical Regulations to potential event locations and the design evolution of the Extreme E E-SUV during its extensive testing and development programme. His unparalleled off-road racing knowledge and ability will also be directly employed behind the wheel of the Odyssey 21 car as it is fine-tuned ahead of delivery to teams starting March next year.
Alejandro Agag, Founder and CEO of Formula E – operating partner of Extreme E – said:
Sébastien is among the most talented drivers in the history of motorsport and rallying. Counting on his input, support and advice throughout the development of Extreme E will prove to be invaluable. We couldn't have a better man on-board.

Having Sébastien involved from this early stage is truly an honour and a huge endorsement of what we're doing with the series. He is as keen as we are for Extreme E to not only provide the very best motor racing spectacle, but also the greatest positive impact on the environment and sustainability possible – we share that passion.
HWA Racelab sets sights on Extreme E
After ABB FIA Formula E (2018/19), FIA Formula 3 (since 2019) and FIA Formula 2 (since 2019, in cooperation with Arden International Motorsport), Extreme E (from 2021) now represents a new cornerstone in the broad range of HWA motorsport commitments. For the first time, the company will dedicate itself to a challenge in the field of off-road racing. All future Extreme E competitors will be entering uncharted territory, as the regulations technology, venues and series marketing will differ greatly from the motorsport formats that have become so familiar in motorsport.
ABT Sportsline will compete in the SUV off-road racing series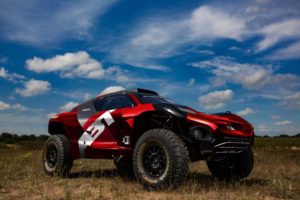 ABT Sportsline, the world market leader for tuned Volkswagen Group, confirmed that will compete in the electric SUV off-road racing series.
The German company has enjoyed multiple championship successes across disciplines at the very highest level of motorsport over seven decades. It sealed no fewer than five Deutsche Tourenwagen Masters (DTM) titles, and it was the team behind Lucas di Grassi's ABB FIA Formula E Championship triumph in 2016-17 – having operated a top-three squad every season since entering the series in its inaugural 2014-15 season.
ABT Sportsline, as with all other entrants, will take delivery of one of 12 Extreme E E-SUVs in March 2020. From that starting point it will be able to test and develop its own powertrain and select areas of bodywork, such as the engine cover, front and rear bumpers, side skirt, and lights in a bid to replicate everyday car models and gain a competitive advantage.
As one of the first teams to commit to Formula E back in 2013, and having competed at the sharp end of the grid since Season 1, the company is eager to replicate those successes – with Extreme E set to form the 'newest chapter' of its 70-year motor racing history.
From January 2021, Extreme E will see twelve teams go head to head in a tournament format. The off-road legs will take place in the toughest possible conditions – from extreme heat (Sahara), humidity (Amazon) and altitude (Himalayas) to bitter cold (the Arctic). Races will be broadcast as a unique sport-documentary TV series. Furthermore, Extreme E demands climate neutrality and will help to restore damaged ecosystems in all the venues.
Source: Extreme E