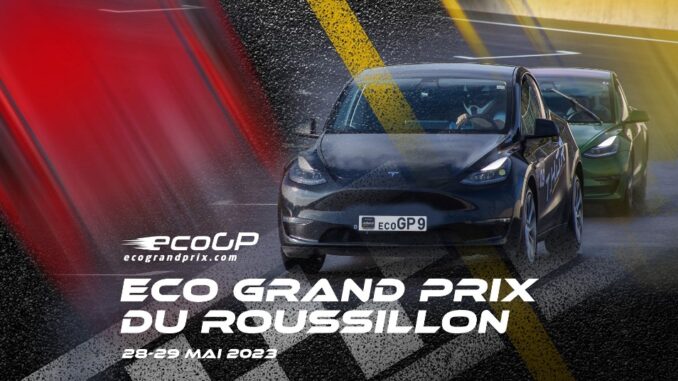 The EcoGP 2023 series kicks off in France, with the first race taking place on the historic Circuit des Platanes a Perpignan at Roussillon.
The event is supported by the Automobile Club du Roussillon and the City of Perpignan and will be held during the catholic Pentecost holidays, making it the perfect excuse to extend the weekend and relax on the nearby beach.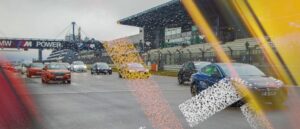 Teams will compete in an 8-hour endurance race on a 2.54km track, with one or more drivers per team. The challenge is to drive the maximum number of laps having only CEE 16A sockets, like you can find it everywhere in the world, proving that no one has to fear that they won't be able to charge somewhere. Fans will be entertained during an unforgettable event that combines endurance with the latest in e-mobility technology.
It is the first ever ecoGP in the middle of the city, on closed roads.
Schedule of the ecoGP competition
May 28th
10: 00 Parade of EV in Perpignan center (organized by Roue Libre, Lame 66, Tesla Club Occitanie)
11:00 Registration starts at the Palais des Congrès or Automobile Club Roussillon
14:00 Technical inspection of cars
15:30 Registration finish
16:00 Briefing at the Palais des Congrès
16:30 Line up at the start – Odometer photo
19:00 Start of first round
00:00 Finish of first round – drive to parc fermé – Odometer & battery photo
May 29th
04:30 Line up at the start in the ranking sequence – Odometer & battery photo
05:00 Start of second round
08:00 Finish of ecoGP – drive to parc fermée – Odometer & battery photo
09:30 Ranking calculation
10:00 Award ceremony
11:00 Networking meeting
12:00 Good bye lunch (preregistration needed)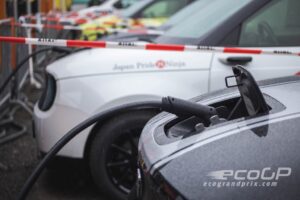 Cars start with maximum 50kW of their battery capacity or 100% (if the battery capacity is less than 50kW). Starting with more than 50kW leads to a deduction of 2 laps per kW/h at the start. One lap is about 2.5 km long.
The ecoGP competition is the place where every car sets its own record. From the BMW i3 to the Peugeot e-2008 and the Kia Soul E, all models will compete against their own kind in a thrilling race to see who comes out on top. Each car taking the start will set the record to be beaten next time, so the pressure is on to perform at your best and leave your mark in the record books.
Source: ecoGP
Photo: Courtesy ecoGP