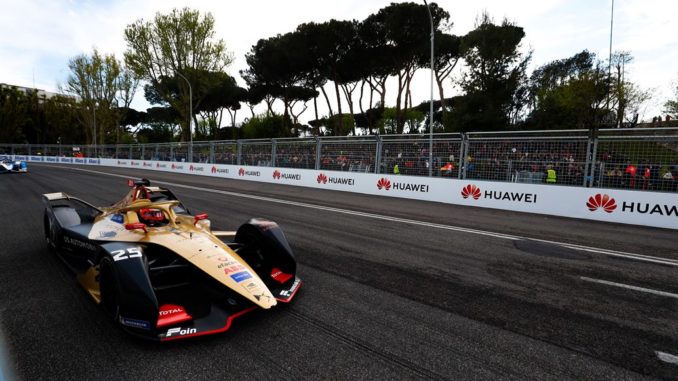 DS Techeetah Formula E Team aims to achieve the FIA Environmental Accreditation supported by leading environment and mobility companies Efacec and APCER.
Committed to minimize its environmental impact on a continuous basis and achieving carbon neutrality of its operations, DS Techeetah is partnering with Efacec, a provider of sustainable technology in the energy, environment and mobility sectors, and APCER, an international certification body expert in the environmental and climate change areas.
The Fédération Internationale de l'Automobile (FIA) has developed an Environmental Accreditation Programme that will help its motorsport stakeholders worldwide to measure and enhance their environmental performance.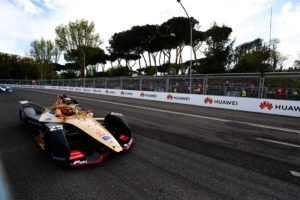 The ABB FIA Formula E Championship, in which DS Techeetah competes, has a deeply embedded sustainability purpose and practices that align with the United Nations Sustainable Development Goals (SDGs), namely by contributing to improving air quality in protecting both the environment and human health. This is showcased by being the first ever motorsport series to achieve the ISO20121 certification, the highest award in sustainable events.
The collaboration between the DS Techeetah, Efacec and APCER is a good example how business partnerships can help promote the development and diffusion of clean technologies and operations by driving collective action for the achievement of the SDGs.
Our strategic partnerships aim to achieve a greater good. This is a prime example of how we activate together with our partners to create a better tomorrow. It's really important to us that our partners echo our team ethos around a sustainable future and how we can work together to achieve this and what better way to start than a mutual project to gain the FIA Environmental Accreditation – said Mark Preston, DS Techeetah Team Principal.

We are pleased to continue technology co-operation within our three-year partnership with DS Techeetah, and to support the Champions in title to become champions in sustainability. Our expertise in the field of energy, automation, electric mobility and renewable energies will play a key role in this project. We believe that this initiative will be a case-study, showing how different institutions join efforts to reduce the environmental footprint and care about for the future of the environmental ecosystem – said Ângelo Ramalho, CEO Efacec.

We are eager to enter an innovative ecosystem such as Formula-E, and support DS Techeetah in achieving its environmental accreditation. Our aid will leverage our deep knowledge on certification in the environmental area by showcasing modern auditing techniques with low environmental impact such as; remote monitoring, distance learning, and implementation of innovative carbon offsetting tools and programmes that can set a benchmark for the industry – said José Leitão, CEO APCER.
Source: DS Techeetah Formula E Team