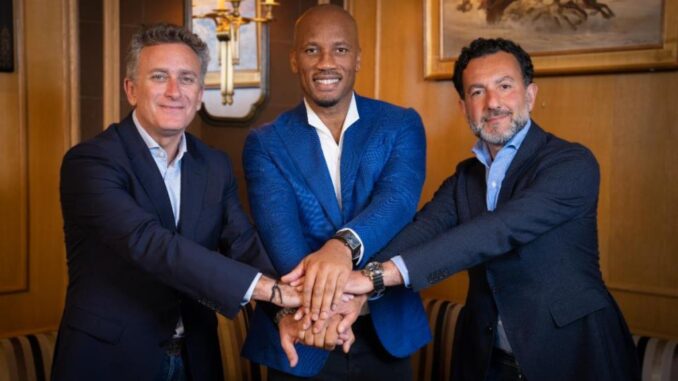 Team Drogba is the fourth team announced to compete in the inaugural season of the UIM E1 World Championship, the world's first all-electric raceboat championship.
E1 Series will see an international fleet of 10 RaceBird teams racing in late 2023.
The former Chelsea and Ivory Coast striker and his partner Gabrielle LeMaire will spearhead a team to compete on the water against the electric racing teams already announced from Spain by Rafa Nadal and from Mexico by Sergio Perez.
He is known for his leadership and passion in promoting sustainability and environmental awareness in Africa and beyond, and for the Didier Drogba Foundation which aims to improve the lives of children in Africa by providing access to quality education and health care.
The Ivory Coast striker won four Premier League titles, four FA Cups, and the UEFA Champions League with Chelsea between 2004 and 2015, and also played for Marseille, Galatasaray, Shanghai Shenhua and Montreal Impact.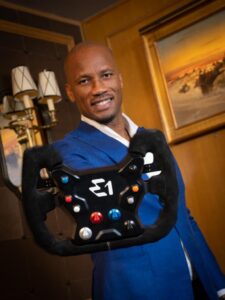 His own E1 Series team is called Team Drogba under the colourful Ivory Coast flag for the inaugural season.
Throughout his career and in retirement, Drogba has risen to a leading role in promoting sustainability and environmental awareness, alongside his partner Gabrielle.
Drogba is accompanied in his work towards making a positive impact on the planet and the lives of African children by his partner, Gabrielle LeMaire, A successful businesswoman and seasoned marketing leader, Gabrielle shares Didier's passion to be a change-maker and to build a sustainable future. The Belgian-Ivorian entrepreneur has founded and leads Barons Agence Conseil, a communications agency working across Africa.
Through their new role as team owners in the E1 series Didier and Gabrielle hope to reach global audiences to inspire them to join the race to a sustainable world for all.
The eagerly anticipated first season of the UIM E1 World Championship is scheduled to get underway later this year. In the coming months, championship organisers will continue to accelerate preparations for the inaugural season, with more teams and race venues to be announced soon.
Source: E1 Series