An exciting new educational programme for girls aged between 8 and 18 years old. will be run at the Mexico City E-Prix, round four of the 2018/19 ABB FIA Formula E Championship.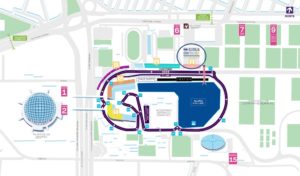 The first 'FIA Girls on Track – Dare to be Different' event, has teamed up with Susie Wolff, symbolises the collaboration of two successful existing programmes and aims to reach a much broader audience and highlight the numerous opportunities for girls in motor sport into the context of FIA Women in Motorsport Commission.
This is a really exciting collaboration and also demonstrates that when we have common goals and can join forces to realise our objectives, we have concrete opportunities to make a difference and further promote the place of females in motor sport, in all areas – said Michèle Mouton, President of the FIA Women in Motorsport Commission. We also want to showcase how the format of the event can be replicated by the FIA's national sporting authorities in many different countries, which is really important to support the on-going and increased participation of young women in our sport worldwide.
The FIA Girls on Track – Dare to be Different event aims to continue inspiring young women at grassroots level with enjoyable educational activities that provide a unique insight into what a potential career in the vibrant motor sport world can offer. Karting, a pit-stop challenge, media tutorials, practical STEM (science, technology, engineering and mathematics) activities as well as fitness and well-being workshops are designed to engage and motivate young girls and open their minds to the possibility of a career in the motor sport industry.
FIA President Jean Todt said:
We are very pleased to bring the FIA Girls on Track, which was launched last year with funding support of the European Commission, together with the Dare to be Different programme. The two initiatives are a natural fit, with both aiming to inspire and encourage more female participation by introducing girls to the huge number of potential opportunities for participation in motor sport. The event taking place in Mexico next weekend will showcase these programmes on the high-profile international platform of Formula E, and I hope this will be a strong first step towards setting a template that can be used by ASNs all around the world.
Up to 160 girls are expected to attend the event at the Autódromo Hermanos Rodríguez on 15-16 February, with Felipe Massa, President of the FIA Karting Commission and Formula E driver back behind the wheel of a go-kart showcasing the sport at grassroots level on the evening of 15 February.
Dare to be Different was originally created as a call to action to the motor sport industry – commented Susie Wolff. From my own personal experience I felt that unless we founded a grassroots initiative specifically designed to educate, inspire and encourage young female talent, nothing would change in the long term, doors needed to be opened. Michèle Mouton and I have long been aligned when it comes to the need for parity in motor sport, so uniting with the FIA in this way makes absolute sense, we're stronger together. The FIA continue to do great work when it comes to promoting women in motor sport and collaborating together in this way allows for us to have a truly global reach.

This step represents an important milestone and I'm very grateful for all the support and encouragement we have received in making this happen – without our dedicated team, ambassadors, the FIA and Formula E, this wouldn't have been possible, it truly is a joint effort and one I'm extremely proud to be part of.
Dare to be Different was launched by Susie Wolff, an Ambassador for the FIA Women in Motorsport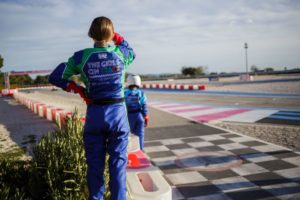 Commission, in 2016 with the aim of inspiring and connecting with young girls between 8-12 years of age. In 2018, the FIA along with nine partners launched its own European Young Women Programme – The Girls on Track Karting Challenge – which, with EU funding through the Erasmus+ programme, has enabled the Commission to implement a competition model for the promotion and development of 13-18 year old females in motor sport at grassroots level.
With the additional support of Formula E and OMDAI, the FIA's member club in Mexico run under the Presidency of José Abed, the first FIA Girls on Track – Dare to be Different event is being hosted at the fourth round of the ABB FIA Formula E Championship, a series that also represents a vision for the future.
It is a unique opportunity for Mexican motor sport to be the first in hosting the FIA Girls on Track – Dare to be Different programme. It is an amazing project with a greater mission focused on attracting more young women to our sport – said José Abed, FIA Vice-President for Sport and President of OMDAI. Undoubtedly, it is a goal we must work on, not only in motor sport, but in all sports. Talent does not distinguish sex, race or social position and it is our responsibility, as leaders, to receive and support all the talented people who make sport even greater.
Source: FIA