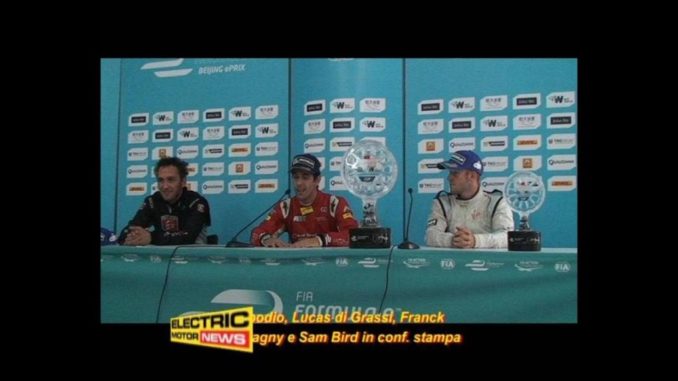 Formula E reaches the milestone of the first fifty E-Prix, an important figure on which not many believed at the time of the first race in Beijing, 2014.
Electric Motor News has electric vehicles in its blood since I began publications in the year 2000, after having fulfilled, as editorial director, several similar projects: in 1991 I have started to inform about electric vehicles and involve an increasing audience about the European championships of electric cars that took place from 1991 to 2005.
Now it's time to celebrate Formula E and Electric Motor News proposes the first press conference after the very first race of Formula E, where the first three winners of the Beijing 2014 competition speak, and Alejandro Agag's declarations after that race, where he also talks about the dramatic accident of the last lap between Nick Heidfeld and Nico Prost.
All materials belong to the archive of Electric Motor News.
The first press conference, Beijing 2014
The interview to Alejandro Agag after the race