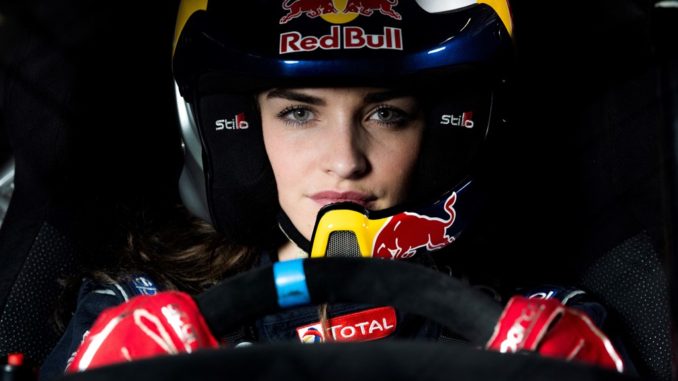 Catie Munnings has signed up to to the Extreme E Drivers' Programme, joining the revolutionary electric off-road racing series' inaugural season.
The 22-year-old competes in the FIA Junior World Rally Championship, inspired by 1982 FIA WRC runner-up and pioneering female motor racing legend Michele Mouton – who last week said that Extreme E provides "a great opportunity for women and men to team up, compete together and against each other with the same material."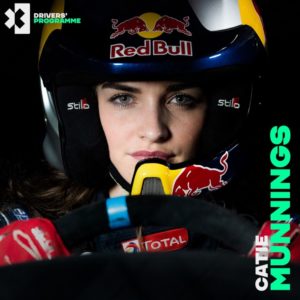 Munnings joins former IndyCar Series, ABB FIA Formula E and Supercars racer Simona de Silvestro, Continental Tyres' Extreme E development driver and touring car hot-shot Mikaela Ahlin-Kottulinsky, W Series champion Jamie Chadwick and sportscar driver Katherine Legge as leading females on the Drivers' Programme all looking to race in Extreme E, which last week announced that its grid would be comprised of a 50-50 male-female split.
Growing up driving off-road vehicles since she could reach the pedals, Catie developed a feel for the nuances of handling cars; grass-autotesting at 14-years-old, before beginning her rallying journey at 17.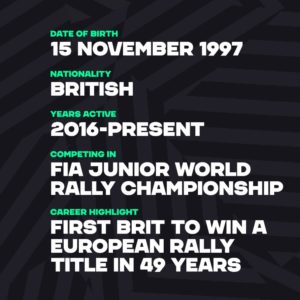 In 2016, after entering six club rally events to meet the FIA European Rally Championship's entry requirements, Munnings jumped straight into the Ypres Rally, and was the only female competitor to finish. On her second ERC outing, she scored points and secured the FIA ERC Ladies Trophy – the first Brit to secure a European rally title in 49 years.
Catie's ERC career continued into 2017 and 2018, with fourth place overall in the two-wheel drive championship in the latter seeing her seal backing from Red Bull UK for the 2019 campaign.
In Extreme E, the Brit sees a strong potential next step for her career and a completely different experience with the opportunity to use her passion for motorsport to spread a vital message on climate change and the future of our planet.
Source: Extreme E