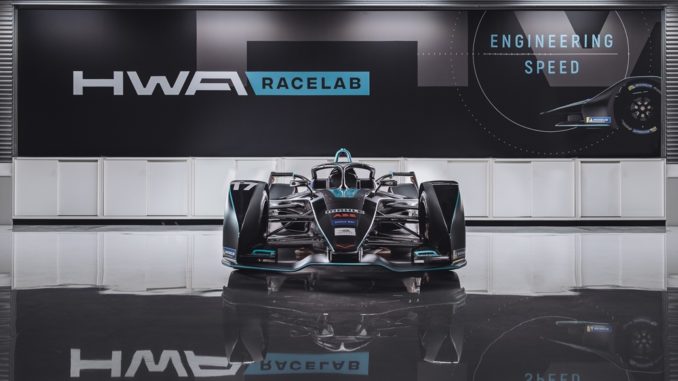 Carrie Schreiner will post her first laps in a Formula E racing car with HWA RACELAB during ABB FIA Formula E testing in Saudi Arabia.
Carrie Schreiner is standing in for injured racing driver Sophia Flörsch after the accident in Macao.
First Formula E test for Carrie Schreiner on 16 December 2018 in Ad Diriyah, one day after the season opener in Saudi Arabia.
Like so many motor racing talents, Carrie started her career in karting, winning the X30 junior category in the 2012 ADAC Kart Masters. For the 2015 season, she switched to the ADAC Formula 4, gaining her first experience of driving a single-seater racing car. She has lined up in a number of series during the past two years, including the Lamborghini Super Trofeo Series, in which she and team-mate, Axcil Jefferies, became Middle East Champions. In the 2018 season, she also took the overall win in Class 1 (GT3) of the DMV GTC.
I'm really looking forward to my first test in a Formula E car – said Carrie. Many thanks to HWA RACELAB for giving me this unique opportunity to test a Formula E car in Diriyah, for which I'm very grateful. I've driven quite a few racing cars before but am sure I'll find that sitting behind the wheel of a fully electric formula racing car for the first time will be an absolutely unique experience. Over the next few weeks, I will be fully focused on preparing as much as possible for the test. December 16 can't come around fast enough…
Ulrich Fritz, CEO of HWA AG said:
We are pleased to have found in Carrie a good substitute for Sophia and are very pleased to give this young talent the chance to gain her first experience in such an exciting and future-oriented race series as Formula E. Carrie has excelled at the wheel of a variety of racing cars over the past few years and I'm sure she'll quickly find her feet on her debut in an electric formula racing car as well. The weekend is a first both for Carrie and for us as a team. We can hardly wait to finally get started. Still, we are also, of course, thinking of Sophia, for whom we would also like to have made this testing possible. However, the important thing now is that she concentrates on making a speedy recovery. We wish her all the best and get well soon.