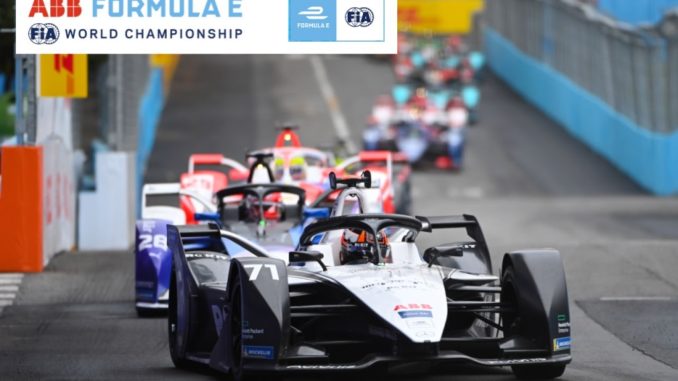 Formula E set to host more races than ever before in a single season, confirming double-header events in Puebla, New York, London and Berlin.
The Season 7 calendar including 15 races in eight cities, covering three continents.
After the race in Montecarlo, Formula E moves locations in Mexico for debut Puebla E-Prix on June 19 & 20, as Autodromo Hermanos Rodriguez remains COVID-19 field hospital.
New York City will play host to Rounds 10 & 11 of the 2020/21 ABB FIA Formula E World Championship, with the all-electric Gen2 cars racing in Red Hook, Brooklyn, set against the Manhattan skyline on July 10 & 11.
Formula E then returns to Europe for the London E-Prix using a unique indoor/outdoor track at the ExCeL London on July 24 & 25 for a double-header event, before heading to Berlin for the season finale double-header on August 14 & 15.
The Marrakesh E-Prix and Santiago E-Prix, scheduled for May 22 and June 5 & 6 respectively, have been removed from the calendar this season due to the ongoing COVID-19 pandemic. Events in Santiago, Sanya and Seoul will be rescheduled for Season 8, with fans in attendance.
2020/21 ABB FIA Formula E World Championship calendar
| | | | |
| --- | --- | --- | --- |
| Round | City | Country | Date |
| 1 | Diriyah | Saudi Arabia | February 26, 2021 |
| 2 | Diriyah | Saudi Arabia | February 27, 2021 |
| 3 | Rome | Italy | April 10, 2021 |
| 4 | Rome | Italy | April 11, 2021 |
| 5 | Valencia | Spain | April 24, 2021 |
| 6 | Valencia | Spain | April 25, 2021 |
| 7 | Monaco | Monaco | May 8, 2021 |
| 8 | Puebla* | Mexico | June 19, 2021 |
| 9 | Puebla* | Mexico | June 20, 2021 |
| 10 | New York City | USA | July 10, 2021 |
| 11 | New York City | USA | July 11, 2021 |
| 12 | London* | UK | July 24, 2021 |
| 13 | London* | UK | July 25, 2021 |
| 14 | Berlin | Germany | August 14, 2021 |
| 15 | Berlin | Germany | August 15, 2021 |
Source: Formula E
Photo: 'Courtesy of Formula E'