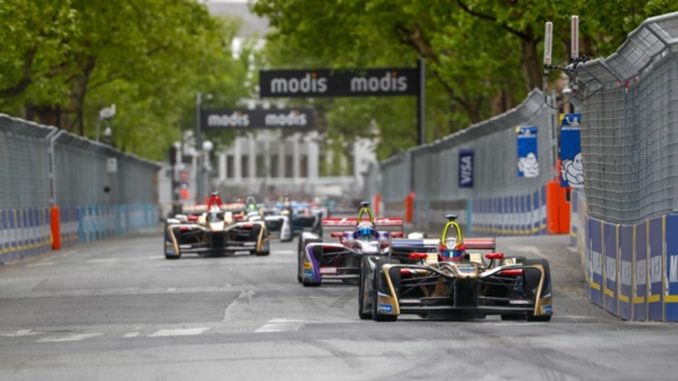 The ABB FIA Formula E Championship and Modis revealed the name of the first-ever Modis Formula E Innovation Manager.
Barnee Lloyd, who will join the electric street racing series on a six-month internship ahead of the upcoming season.
Modis – official partner for professional solutions in IT and engineering – launched the global search for aspiring innovators to join Formula E in May earlier this year. The Innovation Manager Challenge drew nearly 2,000 applications from over 60 countries with the ambition of helping implement and deliver a brand-new software platform for the opening round of season five – under the experienced mentorship of Eric Ernst, Head of Technology at Formula E.
The competition consisted of a demanding four-stage selection process that involved psychometric tests on a dedicated Modis online platform, face-to-face interviews with Modis consultants and complex problem-solving.
The top-five candidates were met by a panel of experts at Formula E's headquarters in London for the interview stage and were put through their paces in a range of exercises. In a bid to test their ability to work in a fast-paced and ever-changing environment such as Formula E and the e-mobility industry, they were given scenarios designed to measure logical thinking, behavioural traits and numerical aptitude.
Lloyd, a British software engineer and Cambridge University graduate – who has previously worked for other automotive brands such as Tesla and Aston Martin – impressed the judges with top scores in the combined 'innovator profile' and 'aptitude' test.
The judges from Formula E and Modis were also full of praise for the other four finalists – and would like to thank them for their time and dedication throughout the process.
The 25-year-old will begin his internship on September 17 in the technology department and will be fully-immersed within the series and collaborate with regional workforces for a hands-on experience at events, including pre-season testing and the opening rounds of the 2018/19 ABB FIA Formula E Championship in December and January.
Barnee Lloyd, the newly-appointed Innovation Manager at Formula E, said:
I want to work in something where I can have a direct contribution to the growth of the company and how it's going to develop in the future.
Alejandro Agag, Founder & CEO of Formula E, said:
I'd like to officially welcome Barnee to the Formula E family and thank Modis for creating a brilliant initiative, which looks for the brightest sparks to work within the e-mobility sector. It's an industry growing exponentially, with the ABB FIA Formula E Championship at the forefront. I look forward to seeing Barnee quickly finding his feet and developing his understanding and implementing new ideas on what surely is the start of a long and successful career in this field.
Alain Dehaze, CEO of the Adecco Group, said:
We're delighted for Barnee as he begins what promises to be a fantastic career in e-mobility and electric racing. I'm sure he will perform at the highest level and produce excellent results during his internship. The Innovation Manager Challenge is all about promoting careers in this fast-growing, hi-tech sector and giving young talent the chance they deserve and the needs to shine. This first year has surpassed our expectations, and we look forward to connecting with and supporting many more talented young men and women in the years ahead through this innovation programme.