Source: Techeetah Formula E Team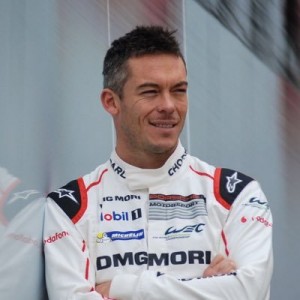 Shanghai, China. 26 September, 2017. TECHEETAH Formula-E Team is pleased to announce the signing of German endurance racing star Andre Lotterer. Andre will join TECHEETAH and make his Formula E debut on December 2-3 at the Hong Kong E-Prix. Lotterer is set to partner Season 3 race winner Jean-Eric Vergne as both drivers ready themselves to contest the forth coming Formula E seasons.
Andre Lotterer is best known for his three victories at the 24 Hours of Le Mans. The German driver is also a two-time Super GT champion and won the drivers' title of Formula Nippon in 2011.
Andre Lotterer will be replacing Stephane Sarrazin who joined the Team for the last 6 races in season three.
Ivan Yim, Managing Director, TECHEETAH Formula-E Team:
"Jean-Eric Vergne and Andre Lotterer will form one of the strongest driver line ups in Formula E. I'm sure our two drivers will push each other to new levels of performance. Andre's track record and experience with some of motorsport's most significant factory teams, brings immense value as we push our own development in both the medium and long term.

"With only three test days available to us as a private team, we'll be looking to Andre to adapt quickly to the format and car. The intent is clear; we're putting a quick driver together with the team's proven Renault Sport powertrain. With the all-new season 5 car on the horizon, we are confident that season 4 will assist Andre in being well prepared along with Jean-Eric to mount a solid challenge for the Championship."

"TECHEETAH scored the most points of any team in the last four races in season 3. We hope to continue this upward trajectory in the coming season with Andre and Jean-Eric. That's the plan"

"Finally on behalf of the whole team, I want to thank Stephane Sarrazin for his outstanding performance last season. It was difficult for him to join the team in the middle of the season but he adapted very quickly and achieved two podiums and one front-row start. We wish him luck with his future endeavours."
Andre Lotterer:
"I am honoured and proud to join TECHEETAH to make my Formula-E debut. Formula E has been the most exciting motor racing series in recent years. TECHEETAH made a very big impression last season beating a number of manufacturer teams, and I am looking forward to working with JEV and everyone in TECHEETAH to start this new chapter in my racing career".
About TECHEETAH
TECHEETAH Formula E Team is one of 10 teams competing in the FIA Formula E Championship. Owned by Chinese sports marketing and management company SECA, TECHEETAH is the only private entry in the series.
The team scored one victory, seven podiums and took fifth in the Team Standings in its debut season, achieving ten SuperPole appearances along the way.
About SECA
Headquartered in Shanghai, SECA is a leading Chinese sports marketing and management company specializing in sports talent representation, event management and content/IP development. The company's investors include China Media Capital (CMC) Holdings and member of the NBA Hall of Fame, Yao Ming.
SECA in Motorsport
SECA is a pioneer in Chinese motorsport as it represents a number of the best young Chinese racers which include Zhou Guanyu and Sun Yueyang.
no images were found