Oltre 20mila sono gli ordini a livello globale già acquisite da Volvo Cars del nuovo SUV di lusso compatto XC40, mentre le consegne sono già cominciate a inizio del mese.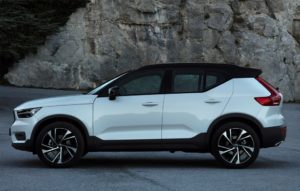 Sulla scia del successo riscosso presso i clienti europei e americani, la XC40 verrà lanciata in Cina – il più importante mercato automobilistico al mondo – in primavera, in occasione del Salone dell'Automobile di Pechino.
Accolta con entusiasmo dai clienti, la XC40 è stata acclamata anche dai media di tutto il mondo. Il nuovo SUV compatto a marchio Volvo è uno dei sette modelli selezionati come finalisti del concorso European Car of the Year 2018, il cui vincitore verrà annunciato nel mese di marzo. Questa settimana, la XC40 si è aggiudicata il prestigioso premio Car of the Year conferito dalla pubblicazione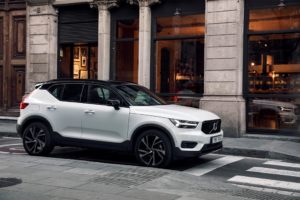 britannica dedicata all'industria automotive What Car?
Con la XC40 entriamo nel segmento in più rapida crescita del settore – ha dichiarato Björn Annwall, Senior Vice President, Strategy, Brand & Retail di Volvo Cars. La XC40 completa la nostra offerta globale di SUV, portando le nostre pluripremiate tecnologie di sicurezza, connettività e infotainment dai nostri modelli più grandi al segmento dei SUV compatti. Le cifre più recenti indicano chiaramente che ai nostri clienti piace quello che vedono.
L'arrivo sul mercato della XC40 significa che, per la prima volta, Volvo Cars dispone di tre nuovi SUV distribuiti in tutto il mondo in quello che oggi si configura come il segmento in più rapida crescita del mercato automobilistico, e getta le basi per un ulteriore aumento delle vendite e della redditività.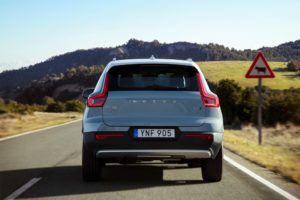 La XC40 è il primo modello basato sulla nuova piattaforma per i veicoli sviluppata da Volvo Cars e denominata CMA (Architettura Modulare Compatta), che sarà alla base di tutte le prossime vetture della Serie 40, incluse quelle a propulsione esclusivamente elettrica. Sviluppata in collaborazione con Geely, la piattaforma CMA consente alla Casa di realizzare le economie di scala necessarie per questo segmento specifico.
La XC40 è anche la prima Volvo ad avere una funzionalità di car-sharing, abilitata attraverso la tecnologia a chiave digitale di Volvo e la sua piattaforma di servizi in connettività Volvo On Call. I possessori della XC40 possono condividere facilmente la vettura con amici e familiari, senza dover consegnare fisicamente le chiavi dell'auto.