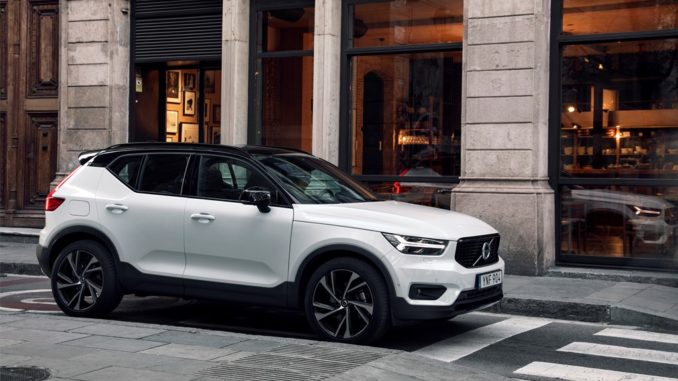 Volvo Car Italia, la filiale italiana della casa svedese, ha venduto nel mese di marzo 3.095 vetture, delle quali 1396 SUV copatto XC40, che oltre il gradimento di cui ha goduto fin dal lancio sta aggiungendo l'effetto della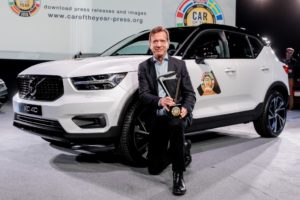 vittoria nel premio Auto dell'Anno (Car Of The Year) appena conseguita a Ginevra.
Alle spalle di XC40 i modelli che hanno venduto meglio sono V40 e V40 Cross Country che insieme hanno totalizzato 617 unità, la nuova XC60 con 572 vendite e XC90 (132 unità).
Grazie all'eccellente andamento del mese, Volvo Car Italia ha chiuso il primo trimestre del 2018 a quota 7.090 vendite di cui 2.500 XC40.
Si tratta di un risultato straordinario che conferma l'assoluto gradimento del pubblico rispetto ai nostri prodotti – dichiara Michele Crisci, Presidente Volvo Car Italia. Certamente la parte del leone la fa la nuova XC40, che sta mettendo a frutto nel modo migliore il premio Auto dell'Anno 2108 appena ricevuto ottenendo risultati che vanno oltre le più rosee aspettative. Ma anche il resto della gamma risponde molto bene, con la "vecchia" V40 che certamente sta beneficiando del momento di grazia del nostro marchio e XC60 che si conferma vettura strategica nella nostra offerta. Il ritmo mostrato in questi primi mesi dell'anno fa davvero ben sperare in un 2018 di grandissime soddisfazioni per Volvo in Italia oltre che nel mondo.
Il dato consuntivato nel mese appena concluso è secondo solo a quanto era stato ottenuto nell'aprile 1995, quando erano state realizzate 3.489 vendite. Anche il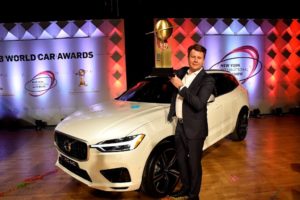 risultato del trimestre di apertura dell'anno è il secondo migliore di sempre nella storia della presenza Volvo in Italia.
Ricordiamo inoltre che anche Volvo Cars ha iniziato il 2018 in crescita costante con vendite in aumento del 17,2% nel primo bimestre rispetto all'anno precedente e un volume totale di 84.368 unità vendute nei mesi di gennaio e febbraio. Anche in questo caso una parte importante del merito va all'inizio delle consegne di XC40.
Volvo XC60, il SUV più sicuro
Alle spalle di XC40 va sottolineato l'ottimo risultato della nuova XC60, che si è appena aggiudicata il titolo World Car Of The Year 2018 in occasione del Salone di New York e si conferma elemento di spicco dell'attuale offerta Volvo. Risultata la vettura più sicura del 2017 sulla base dei risultati dei test Euro NCAP, la nuova XC60 ha introdotto nella sua dotazione di serie tre dispositivi di sicurezza innovativi che aiutano il guidatore a evitare gli ostacoli con la sterzata nel caso in cui la frenata di emergenza non sia sufficiente a scongiurare l'impatto.