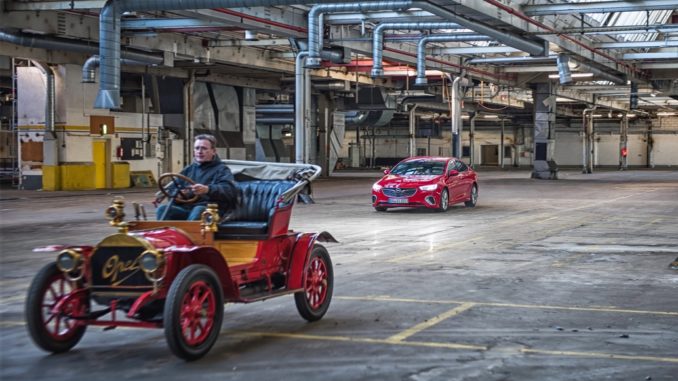 Opel celebra i suoi modelli più affascinanti con tre clip della propria storia in azione, con l'agilità e dinamismo dalla Lutzmann del 1899 all'attuale Insignia.
120 anni di produzione automobilistica Opel che hanno scritto storie di vere auto classiche come la Opel Manta e la Opel Kadett, ma anche le avventure dei fan più sfegatati, quelli che non prenderebbero mai in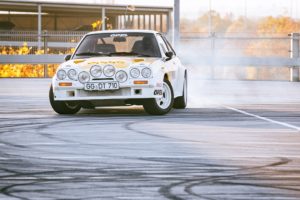 considerazione nessun altro marchio. Tutto questo viene rievocato e celebrato in una serie di tre video che saranno postati su YouTube e sui social media con l'hashtag #Opel120.
120 anni di produzione automobilistica di Opel dalla A alla Z: questo è il motto anche su Instagram, dove compariranno altre fotografie e i materiali del making of della campagna.
Tutto inizia con un breve riepilogo dei 120 anni di produzione automobilistica Opel in meno di un minuto. Una corsa a rotta di collo attraverso la storia di Opel, letteralmente. Tra i protagonisti troviamo la Opel Patent Motor Car "System Lutzmann" del 1899, la Opel Kapitän e la Opel GT. Tutti questi modelli classici fanno parte della storia del marchio, proprio come l'attuale ammiraglia, la Opel Insignia. Nel video si parla di efficienza, agilità e dinamismo, e dei valori principali del marchio: tedesco, entusiasmante e accessibile. Fin dall'inizio, il Costruttore di Rüsselsheim si è infatti impegnato a produrre automobili nel modo più efficiente possibile, rendendole così accessibili per il vasto pubblico.
Opel festeggia 120 anni di produzione automobilistica, ossia 120 anni di automobili entusiasmanti, innovative e soprattutto emozionanti, ed è proprio questo che intendiamo comunicare – ha dichiarato Tobias Gubitz, Direttore Marketing, per poi aggiungere: La scena conclusiva del video mostra inoltre il successo della nostra offensiva di prodotto e di vetture come Insignia GSi, e come il logo del Fulmine di Opel sia tornato a splendere.
La serie è stata prodotta dalla Senproduction di Monaco di Baviera.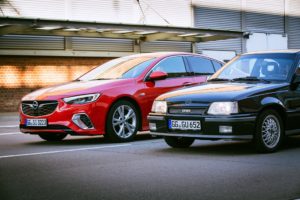 Nei video clip compaiono in totale circa 30 modelli. I video sono stati girati nello stabilimento Opel di Rüsselsheim, che riveste un ruolo da protagonista anche nel secondo video, dove il marchio viene presentato in tutte le sue declinazioni, dalla A di Adam Opel alla G di Grintoso per finire con la Z di Zeitgeist (lo spirito dei tempi). Per esempio si vedono diverse generazioni di Corsa GSi scorrazzare lungo le strade dello stabilimento.
Il terzo video fa rivivere il gioco di carte "Famiglia" all'interno del garage Opel Classic. I giocatori sono il produttore musicale Moses Pelham, il presentatore Det Müller, l'attrice Emily Cox, Jockel Winkelhock, vincitore a Le Mans e testimonial Opel, il pilota automobilistico e conduttore televisivo Tiff Needell, Volker Strycek, Opel Director Performance Cars and Motorsport, il giornalista e YouTuber Matt Robinson, e la pilota rally e dipendente Opel Kathi Mauer. A essi si unisce Rieke van Manta, una fan di Opel dalle caratteristiche davvero insolite. Il suo amore per il marchio le sprizza letteralmente da tutti i pori, grazie ai tatuaggi della sua Manta, del logo Opel e del nome.
Scorre benzina nelle vene dei testimonial del video – ha dichiarato Philipp Quanz del team Opel Social Media. Per loro le automobili non sono solamente dei mezzi di trasporto. I nostri protagonisti sono dei veri appassionati e tutti dimostrano un grandissimo entusiasmo per il nostro marchio.
Fonte: Opel Italia