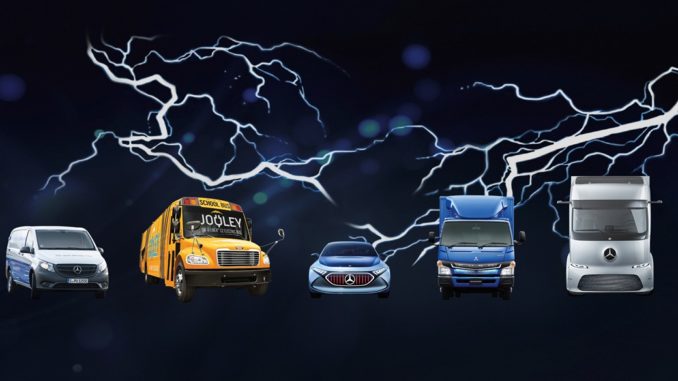 On the day of the Daimler Annual General Meeting in Berlin , the company also published its 2017 Sustainability Report. From that date the comprehensive report can be found here in the form of a navigable pdf file and on the media site http://media.daimler.com/go/sustainability_report_2017
Sustainability is more than just a buzzword for us. It is the guiding principle behind our corporate activities – says Dr Dieter Zetsche, Chairman of Daimler AG and CEO of Mercedes‑Benz Cars. Our commitment not only relates to our products, but to the entire value creation process. For us, acting sustainably means thinking comprehensively.
During the 2017 reporting period, Daimler refocussed the sustainability strategy while taking account of its stakeholders. Focal points and areas of action were prioritised for Daimler with the help of a multi-stage analysis of fundamentals. The main emphases of the sustainability strategy identified in this way also provide the framework for the 2017 Sustainability Report, which for the first time has been prepared on the basis of the new Sustainability Reporting Standards of the Global Reporting Initiative (GRI).
The group-wide sustainability strategy is part of Daimler's corporate strategy, and incorporates sustainability as a fundamental principle of business operations. The company sets objectives and lays down target indicators for every area of action defined in the strategy. Together, all the targets result in a comprehensive medium to long-term programme of objectives.