GTA Spano has been awarded at Supercars category at the Competition of Elegance from the prestigious company Magna Supercars, organised to celebrate its first anniversary.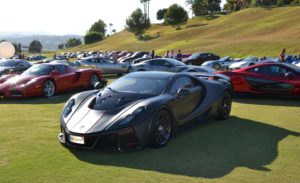 The Magna Marbella Golf Club was the scene chosen by this company to celebrate this exclusive event limited to 150 cars and 300 people.
To celebrate this first anniversary, Magna Supercars organised an Concourse of Elegance with the participating vehicles, with amazing motor marvels.
Participants were divided into classic and modern categories, with special focus on supersport cars, with GTA Spano as one of the main lures.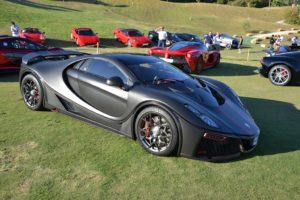 With more than 10 years experience in the sector, the headquarters of Lotis Magna Supercars, managed by Enrique Ramallo and Manolo García, covers more than 1800 m2, with security 24 hours, 365 days of the year.
Its main services include Car Hotel 6★, long-term parking, luxury premium car rental, buying and sales, detailing and wrapping.
GTA Spano has its own new V10 twin Turbo 7,990 cm3 engine, with 925 hp and 1220 Nm torque.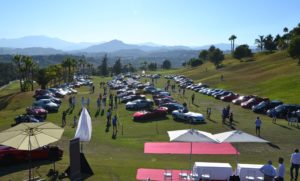 GTA Spano maintains its exclusivity with a limited production of 99 vehicles. It also has a newly designed sequential 7-speed gearbox that is carbon synchronised. With this new powertrain, the Spanish supercar accelerates from 0 to 100 km/h in 2.9 seconds and has a top speed of over 370 km/h.
Likewise, Spania GTA has developed a new carbon monocoque chassis which is unique among all supersportcar manufacturers, with innovative components, such as titanium and grapheme, that offer top rigidity and lightness, and make GTA Spano one of the main references in the sector.