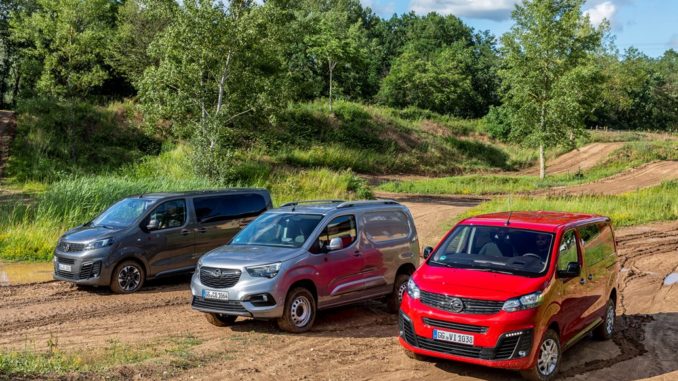 Opel Combo, Opel Vivaro e Opel Movano sono dei veicoli commerciali di successo molto amati dai clienti, disponibili in centinaia di versioni per ogni necessità.
Le versioni furgone, cassone fisso e ribaltabile, van doppia cabina e i vari allestimenti contribuiscono a rendere Combo, Vivaro e Movano dei veicoli di successo molto amati dai clienti.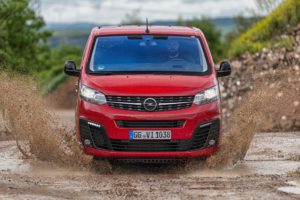 Vivaro, lanciato nel 2001, è stato finora prodotto in oltre un milione di unità. L'attuale serie di Movano, il van più grande della gamma di veicoli commerciali Opel, ha registrato circa 170.000 immatricolazioni e si posiziona tra i dieci veicoli più venduti della propria categoria. Questi dati sottolineano l'importanza della strategia dei veicoli commerciali per Opel.
Il marchio tedesco ha infatti iniziato un'offensiva di modelli anche per i veicoli commerciali leggeri, accanto alla propria gamma di vetture.
Combo, Vivaro e Movano: tre lanci in un anno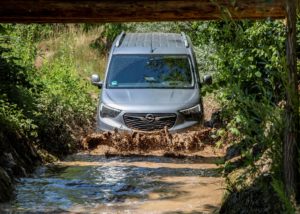 L'ultima generazione di Opel Combo, il van compatto, è stata lanciata sul mercato lo scorso anno. Opel Combo Cargo ha subito vinto un premio molto importante come l' "International Van Of The Year Award", mentre la versione passeggeri Combo Life è stata votata "Best Buy Car Of Europe 2019" dalla giuria internazionale di AUTOBEST. Nuovissima è anche la terza serie di Opel Vivaro, a cui l'anno prossimo si aggiungerà una versione elettrica a batteria. Infine, nel corso dell'estate presso i concessionari arriverà anche Opel Movano, un veicolo che si distinguerà per l'eccellente livello di sicurezza, una connettività totale e un'elevata flessibilità. Grazie a questi nuovi modelli, Opel può vantare la gamma di veicoli commerciali più giovane sul mercato. I tre modelli soddisfano alla perfezione numerose necessità di tipo commerciale e facilitano ogni attività lavorativa grazie alle loro funzioni di comfort, oltre a offrire tecnologie di vertice che non hanno rivali nei rispettivi segmenti di mercato.
Grande crescita: aumentano le vendite di veicoli commerciali nel primo trimestre 2019
L'offensiva Opel nel settore dei veicoli commerciali leggeri (LCV) prende velocità: la Casa di Rüsselsheim ha registrato quasi 33.000 vendite di van nel primo trimestre dell'anno, con un aumento del 35 per cento rispetto allo stesso periodo del 2018. Da gennaio a marzo la quota di mercato delle immatricolazioni in Europa (E30) è cresciuta di 0,6 punti percentuali, raggiungendo il 4,7 per cento. Nello stesso periodo la crescita in Italia è stata ben superiore alla media europea, toccando il +62% nei volumi e facendo da traino per il risultato complessivo in Europa. Nell'ambito del piano aziendale PACE!, Opel si è posta l'obiettivo di aumentare le vendite di veicoli commerciali leggeri del 25% entro il 2020.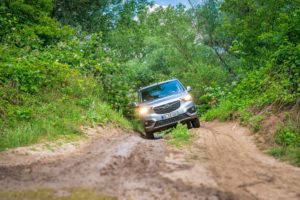 La domanda di Movano (+18%) e di Vivaro (+33%) è risultata significativamente più consistente rispetto all'anno precedente. Ma la crescita è stata principalmente prodotta dal nuovo Opel Combo Cargo. L' "International Van of the Year 2019" ha registrato circa 6.900 unità vendute nei primi tre mesi dell'anno, con un notevole incremento del 68 per cento rispetto alle vendite registrate dal modello precedente nel primo trimestre del 2018. Nello stesso periodo in Italia la crescita di Opel Combo Cargo è stata del +89%, di Vivaro del +40% e di Movano del +31%, dati superiori alla media europea in tutte le voci. Il nuovo Vivaro rafforzerà ulteriormente la posizione di Opel. Il van è ordinabile dalla fine di marzo, a prezzi che partono da 21.620 euro (prezzo in Italia IVA e messa su strada escluse). Movano arriverà presso i concessionari verso la fine dell'estate.
Ancora più diffusi: i veicoli commerciali leggeri adesso sono disponibili presso tutti i concessionari Opel
L'importanza dei veicoli commerciali leggeri per Opel viene evidenziata anche dal rinnovo del sistema di vendita. In precedenza infatti i clienti dovevano rivolgersi a centri specializzati nei veicoli commerciali leggeri. Opel ha ora affidato l'attività di vendita dei propri veicoli commerciali leggeri a tutti i propri concessionari, che hanno la facoltà di vendere ed esporre i veicoli commerciali leggeri nei propri saloni. Movano, Vivaro e Combo sono quindi più diffusi e i clienti possono averli a portata di mano.
Fonte: Opel Italia