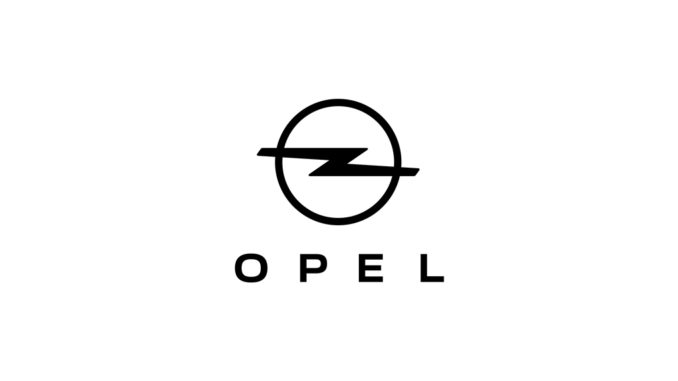 Nel contesto della nuova organizzazione, Valentino Munno è il nuovo Direttore Vendite e Ciro Papa nuovo Direttore Marketing Opel Italia.
Valentino Munno ha assunto la posizione di Direttore Vendite a partire dal 1° febbraio scorso, in sostituzione di Mathieu Ammassari che va a ricoprire il ruolo di Direttore Vendite Citroën Italia.
Ciro Papa, con la stessa tempistica, assume il ruolo di Direttore Marketing in sostituzione di Andrea Leandri che è chiamato a coprire la posizione di Head of Opel Brand Content presso la sede di Opel a Rüsselsheim, con responsabilità nell'Advertising per Opel Europa e di ridefinizione dell'infrastruttura Digital di Opel (Head of Digital Ecosystem).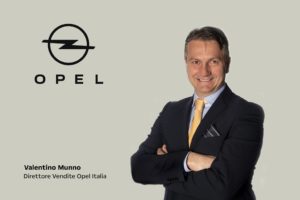 In Opel Italia, Valentino Munno e Ciro Papa si occuperanno di lanciare sul nostro mercato, solo considerando il 2021, una nutrita serie di nuovi e importanti prodotti come i SUV compatti Opel Crossland e Mokka, quest'ultimo anche in versione elettrica, che sono i primi a sviluppare il nuovo corso stilistico del marchio tedesco, ispirato all'audacia e alla purezza, mostrando il nuovo frontale Opel Vizor insieme alla nuova esecuzione degli interni con l'Opel Pure Panel.
Valentino Munno e Ciro Papa si occuperanno, inoltre, di dare piena attuazione all'elettrificazione della gamma Opel che conta già modelli iconici ed apprezzati dal pubblico come la bestseller Opel Corsa-e, il SUV Opel Grandland X ibrido plug-in, la monovolume Opel Zafira-e Life e il veicolo commerciale Opel Vivaro-e. Questi modelli saranno affiancati nel corso dell'anno dal lancio della vettura Opel Combo-e Life e dal furgone piccolo Opel Combo-e Cargo e dalle versioni elettrificate di Opel Astra e del furgone grande Opel Movano, per un totale di 9 vetture e veicoli commerciali elettrificati nella gamma Opel entro quest'anno.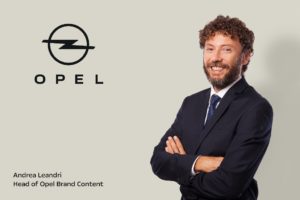 Entro il 2024 l'intera gamma di prodotti Opel potrà offrire una versione elettrificata.
Valentino Munno, 49 anni, ingegnere, approdato in Groupe PSA nel 2016 dopo una lunga esperienza nazionale e internazionale maturata nei settori commerciali, marketing e finanziari in importanti aziende automobilistiche.
Nel gruppo, Valentino Munno ha ricoperto, con risultati eccellenti, il ruolo di Direttore Vendite Citroën e prima di Responsabile della Business Unit PSA Professional, per i veicoli commerciali ed elettrici, all'interno della Direzione vendite B2B.
Precedentemente ha avuto importanti esperienze in Iveco, Ford Italia e nel Gruppo Fiat sia in ambito Vendite che Marketing. In particolare nel gruppo Fiat ha ricoperto la posizione di Marketing Manager Fiat Professional per i paesi Extra-Europa, Country Manager Fiat-Fiat Professional in Russia e quella di Direttore Vendita EMEA per Fiat Professional.
Ciro Papa, 48 anni, ingegnere, entrato in General Motors Italia nel 2006, dopo diverse esperienze in vari settori dell'automotive (Vendite, Marketing, Produzione, Logistica) in aziende automobilistiche quali Fiat Auto e BMW.
All'interno di General Motors Italia ha ricoperto diversi ruoli seguendo il marchio Opel: dallo Sviluppo Rete al Sales Planning, dal Marketing, dove ha operato come Brand Manager SUV&Crossover prima e Responsabile delle Azioni Commerciali poi, alle Vendite, dove ricopriva il ruolo di Direttore Regionale Opel per il Centro Nord Italia.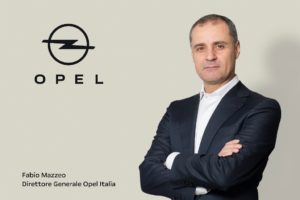 Fabio Mazzeo, Direttore Brand Opel Italia, dichiara:
Il 2021 sarà un anno molto impegnativo per la quantità e la qualità de nuovi modelli che Opel sta lanciando e lo affronteremo al meglio con il contributo che Valentino e Ciro sapranno dare. Ha poi aggiunto: E' un orgoglio che l'eccezionale lavoro svolto da Andrea sia riconosciuto a livello internazionale tanto da richiedere il suo supporto e esperienza al quartier generale di Rüsselsheim. La compagine italiana si conferma fonte di talenti a livello internazionale.
Fonte: Opel Italia