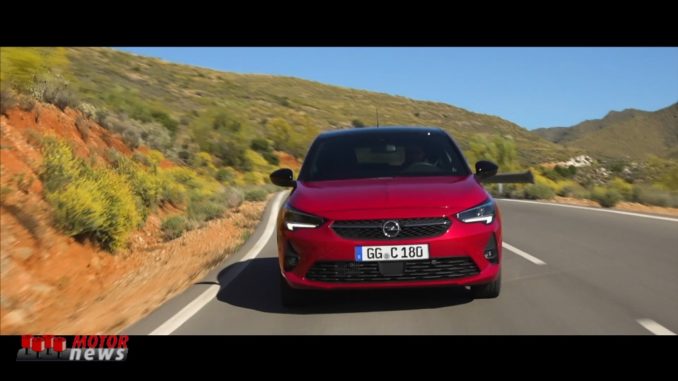 Febbraio di soddisfazioni per Opel, con l'ottimo posizionamento della Corsa premiata come Best Buy Car of Europe e il lancio di Opel Grandland X Hybrid 4.
Nuova Opel Corsa, tecnologia e piacere di guida
La nuova Opel Corsa ha da subito conquistato il mercato italiano entrando nella Top Ten delle vetture più vedute in gennaio. Il successo è stato ottenuto in virtù del suo stile, ma anche grazie alla sua dotazione tecnologica. La piccola di Casa, infatti, ha portato nel segmento delle compatte tecnologie prima riservate solo a vetture Premium, come il cambio automatico 8 marce, fluido ed efficiente, i sedili in pelle con funzione massaggio, ma anche il controllo tramite app da smartphone o la chiamata di emergenza automatica. Ma la nuova Corsa non è solo tecnologie per la sicurezza. Un'attenzione particolare è stata riservata anche al piacere di guida. Struttura leggera e motorizzazioni brillanti si traducono in prestazioni ottimali a fronte di costi di gestione contenuti, per un piacere di guida ai massimi livelli.
Innovazioni per tutti con i fari a Matrice di LED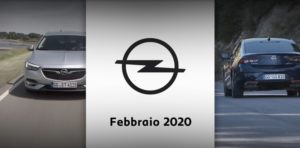 Esattamente come le cinque generazioni che l'hanno preceduta, nuova Opel Corsa è una vera pioniera per quanto riguarda le innovazioni tecnologiche alla portata di tutti. Per la prima volta nel segmento, infatti, porta sul mercato i fari anteriori IntelliLux LED Matrix che hanno debuttato con Astra e Insignia. Una tecnologia prima disponibile solo su ammiraglie premium a prezzi elevati ma ora accessibile a tutti. La tecnologia di illuminazione a matrice di led permette agli otto elementi LED dei proiettori di adattare costantemente il fascio di luce alle situazioni del traffico e dell'ambiente circostante. Una telecamera anteriore ad alta risoluzione rileva le auto che provengono nella direzione opposta o quelle che stiamo seguendo e automaticamente le taglia fuori dal fascio di luce, creando un cono d'ombra tutto intorno pur mantenendo accesi gli abbaglianti, a tutto vantaggio della sicurezza.
Opel Grandland X Plug in Hybrid
Opel Grandland X Hybrid 4 è il primo modello ibrido plug-in nella storia di Opel. La variante "elettrizzata" del SUV Grandland X, già venduto in più di 180.000 unità in Europa, ha tre motori, un termico abbinato a due motori elettrici, uno per ogni assale. Insieme generano 300 cavalli, 520 Nm di coppia e permettono a Grandland X Hybrid 4 di vantare una trazione integrale elettrica di ultima generazione. E se i numeri sono da sportiva, le emissioni sono da cittadina parsimoniosa. Con soli 37 g/km di CO2, grazie all'autonomia in puro elettrico di 59 km, è tra le ibride più virtuose, quelle che si ricaricano alla spina, e accede agli incentivi statali riservati alle vetture con le migliori emissioni.
Premi AUTOBEST
Presentata lo scorso settembre al salone dell'auto di Francoforte, la nuova Opel Corsa può ancora essere definita giovane, ma ha già ricevuto importanti premi e riconoscimenti. A febbraio è stata eletta "Best Buy Car Of Europe 2020" dalla giuria di Autobest, composta da giornalisti internazionali provenienti da 31 Paesi, che hanno premiato il suo imbattibile rapporto qualità prezzo. Il premio completa una tripletta che ad oggi non è stata replicata da nessun altro modello. Opel Corsa è infatti l'unica ad essere stata nominata Best Buy Car of Europe per tre generazioni di fila.
Nel corso della premiazione, inoltre, il CEO di Opel Michael Lohscheller, l'uomo dietro al piano strategico PACE!, ha ricevuto il premio MANBEST per il miglior manager del 2019.
integrale, 300 CV e quattro modalità di guida: Opel Grandland X Plug-In Hybrid è il SUV top di gamma del marchio tedesco, in grado di offrire le più alte prestazioni su strada e in off-road con emissioni e consumi ridottissimi. Il sistema, che unisce un motore 1.6 turbo e due elettrici, consente emissioni di CO2 pari a 36 g/km. Opel Grandland X ibrida Plug-in può inoltre percorrere fino a 59 chilometri totalmente in modalità elettrica e le batterie possono essere ricaricate in circa due ore.
Ecco il video
Fonte: Opel Italia