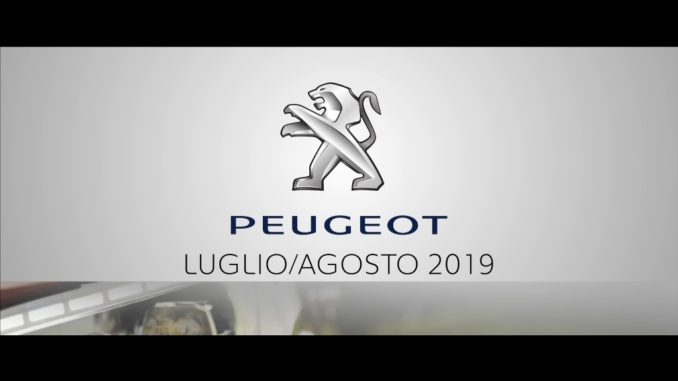 Diverse novità di prodotto per il marchio Peugeot tra luglio e agosto, come ad esempio il debutto in Italia della nuova Peugeot 308 TCR
Peugeot 308 TCR
Diretta discendente della 308 GTi e massima espressione della compatta del Leone nel mondo delle competizioni, debutta in Italia la nuova Peugeot 308 TCR, la sportiva più potente del marchio. Design aggressivo, un'aerodinamica da DTM e un peso contenuto in soli 1.100 chili, uniti ad un
1.600 Pure Tech turbo da ben 350 CV con cambio sequenziale, sono la premessa ideale per competere nella combattuta Serie Turismo. Dopo i primi test a Misano e Imola, che hanno permesso anche agli appassionati di assistere al "dietro le quinte" con le prime puntate del programma "Vita dai box", Massimo Arduini, cinque volte campione italiano, ha portato al debutto in gara la 308 TCR sul circuito di Adria.
Nuovi motori PureTech su Peugeot 2008
Modello di successo, già venduto in Italia in oltre 130.000 unità, il Suv Peugeot 2008 arricchisce ora la gamma con nuove versioni che coniugano il motore benzina Pure Tech turbo con il cambio manuale o automatico EAT6 a sei rapporti, accoppiati rispettivamente alle varianti da 110 e 130 CV. Alte prestazioni, bassi consumi e dolcezza di funzionamento sono le doti che hanno permesso al Pure Tech di conquistare per quattro anni consecutivi il premio "Engine of the Year", offrendo al pubblico un propulsore a benzina all'avanguardia per efficienza, prestazioni e compatibilità ambientale.
Nuovo Peugeot Rifter PureTech 130 EAT8
Debutta in gamma Rifter il motore benzina Pure Tech da 130 CV, con cambio automatico EAT8 a otto rapporti: il multispazio che ha rivoluzionato la categoria con la sua forte connotazione ispirata al mondo dei Suv esplora nuovi territori e risponde alle esigenze di un cliente che preferisce la motorizzazione a benzina per i propri spostamenti. Un veicolo versatile, in materia di spazio, comfort e adattabilità ad ogni tipo di impiego, che ora può contare anche sulle prestazioni di un motore d'eccellenza.
Peugeot al Jova Beach Party
"Unboring the future", Peugeot preme sull'acceleratore della mobilità del futuro con la nuova 208, per la prima volta disponibile anche con una versione 100% elettrica che conta su una batteria da 50 kWh e che garantisce ben 340 km di autonomia. E proprio la debuttante e-208 a zero emissioni ha conquistato il pubblico del Jova Beach Party di Jovanotti in 17 tappe sulle spiagge italiane, dal Friuli alla Puglia, accompagnando continui messaggi per sensibilizzare al rispetto dell'ambiente.
Matteo Berrettini nuovo Brand Ambassador Peugeot
Con l'ingresso di Matteo Berrettini, giovane rivelazione del tennis italiano, nel Peugeot Ambassador Team, la Casa del Leone rinnova il suo forte legame con la disciplina, stringendo una partnership con un campione dal grande futuro già numero 20 al mondo.
Ecco il video con il servizio completo
Fonte: Peugeot Italia