Linda Jackson da gennaio è il nuovo CEO del brand Peugeot, che ha lanciato il Nuovo Peugeot e-Partner e ora offre Peugeot Night Vision su diversi modelli.
Completano le novità di gennaio l'apertura di Peugeot Design Lab in Brasile e l'organizzazione del Peugeot Competition 2021, ancora in partnership con Pirelli che prevede la Nuova Peugeot 208 Rally 4 come protagonista.
Peugeot Night Vision
Il Night Vision fa parte della dotazione tecnologica d'avanguardia dei Nuovi Peugeot 3008, 5008, ma anche dell'ammiraglia 508. Un esclusivo sistema che accompagna nella guida notturna, elevando ancor più lo standard di sicurezza offerto al guidatore e integrando gli ADAS presenti. Frutto della ricerca e della sperimentazione in campo militare, grazie ad una camera termografica, il Night Vision intercetta pedoni ed animali nell'oscurità, fornendo alert visivi e sonori con una portata fino a 200 metri, che va oltre la proiezione dei fari. Peugeot è l'unico costruttore generalista a poter offrire questa tecnologia nei segmenti C e D del mercato, valore aggiunto per una gamma di modelli punto di riferimento nelle rispettive categorie.
Nuovo Peugeot e-Partner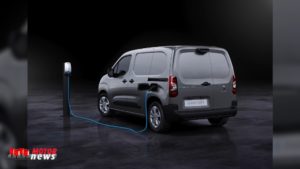 Al lancio il Nuovo Peugeot e-Partner, versione ad emissioni zero dell'ultima generazione del veicolo commerciale leader in Europa nella sua categoria, "Van of the Year 2019", già prodotto in due milioni di unità e commercializzato in oltre 100 Paesi. Perfetto esempio del "Power of Choice" della Casa, viene offerto in due lunghezze, nelle configurazioni furgone e doppia cabina, con un carico utile fino a 800 kg e volume di carico fino a 4,4 m3. Ideale per l'uso professionale in ambito urbano, dove ha libero accesso nei centri città, e di hinterland, e-Partner ha un'autonomia massima di 275 km e le batterie possono essere ricaricate all'80% in appena mezz'ora.
Peugeot Design Lab apre anche in Brasile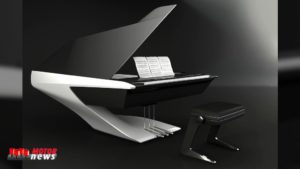 Dopo Shangai e San Francisco, Peugeot Design Lab apre un terzo studio a San Paolo in Brasile. Un nuovo laboratorio avanzato destinato alla ricerca nel campo dello stile e all'ideazione di progetti al di fuori del settore automotive. L'immaginazione, la creatività e la precisione frutto dell'esperienza nella produzione di vetture, trasferite nello sviluppo di prodotti e servizi destinati a clienti esterni nei campi più vari dell'architettura, dell'arte e del design industriale, come in ambito aeronautico e marino. Anche in sinergia con gli altri Design Lab, da San Paolo nuove opportunità per affermare l'eccellenza di raffinatezza ed eleganza del Marchio Peugeot.
Linda Jackson nuovo CEO del brand Peugeot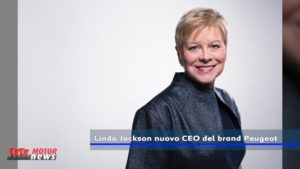 Linda Jackson è la nuova Direttrice Generale del Brand Peugeot. Nata nel Regno Unito e laureata con MBA presso l'Università di Warwick, ha trascorso l'intera carriera nell'industria automobilistica, ricoprendo ruoli finanziari e commerciali in Jaguar, Land Rover e Rover Group per entrare a far parte di Groupe PSA nel 2005. Dopo i grandi risultati ottenuti come CEO Citroën, Linda Jackson guiderà ora il Marchio Peugeot in una nuova importante sfida nell'ambito del neonato Gruppo Stellantis.
Peugeot Competition 2021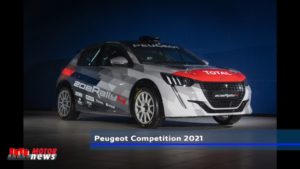 La Nuova Peugeot 208 Rally 4, già vincitrice del campionato italiano rally 2 Ruote Motrici 2020, sarà protagonista della 42esima edizione del campionato promozionale rally creato da Peugeot Italia. Il Peugeot Competition 2021, ancora in partnership con Pirelli, prevede quattro distinti gironi – 208 Rally Cup Top, 208 Rally Cup Pro, Regional Rally Club e Raceday Terra – dove le nuove vetture del Marchio potranno essere utilizzate in tutte le specialità. Un programma intenso, ulteriore testimonianza dell'attenzione e della passione che la filiale italiana del Marchio del Leone riserva alla sua clientela sportiva.
Di seguito, il video delle news di Peugeot di gennaio 2021.
Fonte: Peugeot Italia