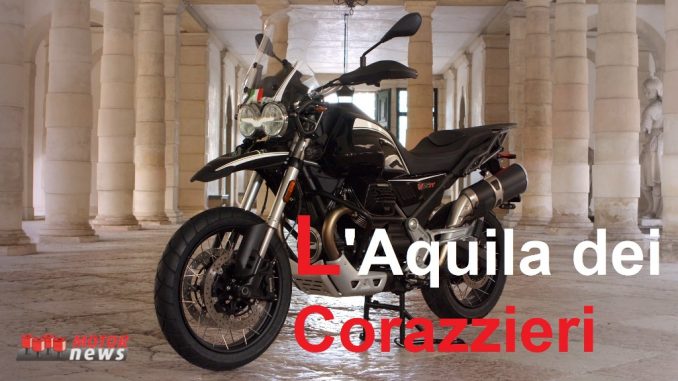 Nella puntata 39 di Motor News del 2021 parliamo di DS Automobiles, Opel Astra, Peugeot, Moto Guzzi, Sherco e alla guida della Renault Captur E-Tech Hybrid.
Di seguito tutti i servizi…
Le news di novembre di DS Automobiles
Spiccano nelle videonews di DS Automobiles Italia del mese di novembre il sistema DS Advanced Traction Control, DS 3 Crossback E-Tense e DS 4.
Il nuovo volto della nuova Opel Astra
Manifesto stilistico del marchio, la nuova Opel Astra con il suo design "Bold and pure" comunica la qualità di una vettura dove è stato curato ogni dettaglio. La sesta generazione di una icona è dotata dell'Opel Vizor, volto di tutte le ultime nate della casa tedesca con supersottili fari Intelli-Lux LED, caratterizza anche la nuova Opel Astra donandole forte personalità, mentre la vista di fianco esprime dinamicità
Le news di Peugeot di novembre 2021
Nelle news di Peugeot di novembre, spicca la nomination di Peugeot 308 per il Car of the Year 2022, il milioni di Peugeot 3008 prodotte, il trionfo nel Campionato Italiano Rally 2 ruote motrici e la presenza alla Nitto ATP Finals di tennis di Torino.
Si rinsalda il rapporto tra Moto Guzzi e il Reggimento Corazzieri
Moto Guzzi ha festeggiato l'importante collaborazione con il Reggimento Corazzieri che risale al secondo dopoguerra, presentando a EICMA 2021 la Moto Guzzi V85 TT Guardia d'Onore. La moto è una speciale edizione limitata e numerata dell'apprezzatissima classic travel enduro, che proprio nell'anno del Centenario di Moto Guzzi è entrata a far parte del parco motociclette del Reggimento Corazzieri. Sono infatti due le Moto Guzzi V85 TT che sono andate ad aggiungersi alle California 1400 Touring già in dotazione ai Corazzieri.
Sherco 450 SEF Rally pronta per la Dakar
Testata in condizioni di gara nella sua versione prototipo al Rally del Marocco, la moto Sherco 450 SEF Rally è una copia rivista e migliorata che si schiererà al via della Dakar 2022. La moto è stata sviluppata nell'officina del reparto gare della fabbrica Sherco; dove la nuova 450 SEF Rally è stata completamente rivista.
Servizio con la voce di Aurora Bovone.
Alla guida della Renault Captur E-Tech Hybrid
Il processo di elettrificazione di Renault include il modello Captur E-Tech ibrido, che insieme a Lilia Marcucci abbiamo avuto l'occasione di guidare per una decina di giorni. Questo powertrain ibrido di Renault è particolarmente sofisticato e al motore benzina da 1,6 litri e 94 cavalli di potenza, si aggiungono due motori elettrici. Il primo da 36 kW è il motore da trazione che trasmette la potenza da solo o insieme al motore termico alle ruote; mentre il secondo motore elettrico da 15 kW compie la funzione di motorino di avviamento e sincronizza la trasmissione.
Servizio di Marcelo Padin e Lilia Marucci girato a Crespi d'Adda (BG)
Di seguito le anteprime fotografiche…