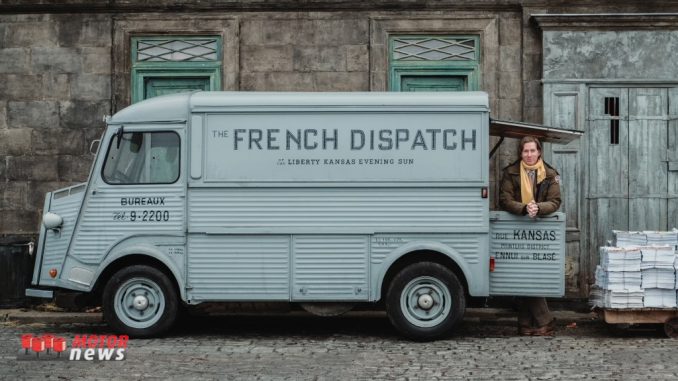 Nella 35esima puntata d Motor News, servizi di Peugeot, Kia Sportage, Citroën nel film "The French Dispatch", DS 4, BMW Motorrad.
Ecco i servizi…
Le videonews Peugeot di ottobre
Nelle videonews Peugeot di ottobre, spiccano dal punto di vista sportivo la vittoria di Andrea Nucita, navigato dal fratello Giuseppe, che ha vinto il Campionato Italiano Piloti Rally 2 Ruote Motrici con Peugeot 208 Rally4 ufficiale ed i 40 anni di Peugeot Sport. In un video Stefano Accorsi, storico brand ambassador Peugeot, sale a bordo della nuova 9X8 Hypercar e infine come ogni anno, Peugeot è stato partner della manifestazione per la prevenzione sanitaria Tennis & Friends, partecipando anche alla tappa romana conclusiva che si è svolta nella magnifica cornice del Foro Italico.
Inizio della produzione della Kia Sportage di quinta generazione
La costruzione del nuovissimo SUV Kia Sportage è ufficialmente iniziata nel moderno stabilimento di Žilina, in Slovacchia. Realizzato su una nuova architettura, Sportage quinta generazione combina un design distintivo con un interno premium decisamente all'avanguardia caratterizzato da un display curvo che integra i più avanzati progressi della tecnologia e della connettività.
Citroën nel nuovo film "The French Dispatch"
Modelli iconici Citroën, come la Traction e il furgone Type H, oltre a 2CV, Ami 6, DS e GS, sono protagonisti nel nuovo film di Wes Anderson "The french Dispatch", che mette in scena una raccolta di storie dell'ultimo numero di una rivista americana pubblicata in una immaginaria città francese del XX secolo.
Lancio in Italia della nuova DS 4
Giorgio Contu, Responsabile Comunicazione DS Automobiles Italia, illustra alcuni dei tanti particolari tecnici della nuova DS 4 che viene lanciata nel mercato italiano. Spiccano tra le caratteristiche i comandi gestuali dell'infotainment e il head-up display che permette di consulare dei dati senza togliere gli occhi dalla strada in tutta sicurezza.
Never try to trick the champion
Guillaume, driver of Novak Djokovic, is on the wheel of the new Peugeot 308 when receives a calling from the tennis champion that heard about the new car. He try to trick Novak… but 15 minutes later the champion recall and…
In italiano – Non tentare mai di ingannare il campione
Guillaume, autista di Novak Djokovic, è al volante della nuova Peugeot 308 quando riceve una chiamata dal campione di tennis che aveva sentito parlare della nuova vettura. Cerca di ingannare Novak… ma 15 minuti dopo il campione si richiama e…
Video in lingua e con sottotitoli in inglese.
BMW Motorrad presents "The Great Getaway"
On tour for eight days exploring Costa Rica, Portugal and the United States riding the "Big Boxers" of the BMW Motorrad R 18 family, enjoying the freedom of endless fields, immersing yourself in the urban jungle, discovering the unexpected and leaving behind the stress of everyday life. In "The Great Getaway", BMW Motorrad will offer the ideal travel format already prepared for a perfect time-out, organized and performed by Elephant Moto, partner of BMW Motorrad.
In italiano – BMW Motorrad presenta "The Great Getaway"
In tour per otto giorni esplorando Costa Rica, Portogallo e Stati Uniti cavalcando le "Big Boxer" della famiglia R 18 di BMW Motorrad, godendosi la libertà di distese infinite, immergendosi nella giungla urbana, scoprendo l'inaspettato e lasciandosi alle spalle lo stress della vita quotidiana. In "The Great Getaway", BMW Motorrad offrirà il format di viaggio ideale già predisposto per un perfetto time-out, organizzato ed eseguito da Elephant Moto, partner di BMW Motorrad.
Servizio in lingua inglese.
Di seguito le anteprime fotografiche dei video…