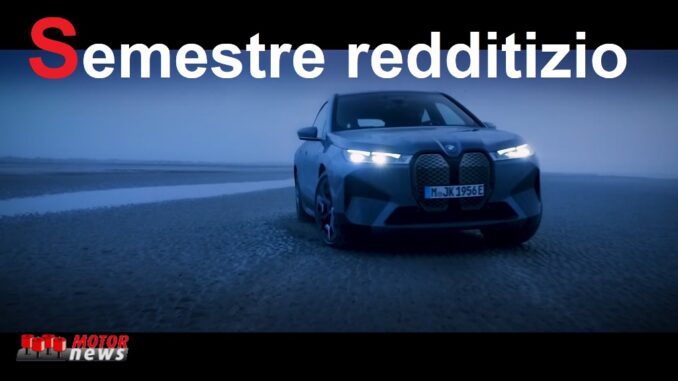 Nella puntata 30 del 2022 di Motor News, servizi di Suzuki, i materiali di Dacia, KINTO e la Cremonese, BMW e Michelin CrossClimate 2 SUV e CrossClimate Camping.
Di seguito tutti i servizi video…
Undicesima edizione del Raduno Suzuki 4×4
La passione per i motori e l'amore per le Suzuki a trazione integrale sono più forti anche del freddo e del maltempo e lo ha dimostrato in modo chiaro l'11° Raduno Suzuki 4×4 che si è svolto lo scorso sabato 24 settembre sulle Alpi piemontesi.
About colours and materials of Dacia
Hélène, Lead Designer in charge of Colours and Materials at Dacia, talks us through decision-making process and gives us an exclusive glimpse of some still unreleased material, because they are designed to express sturdiness, simplicity, longevity, and spaciousness, all thanks to bold choices in terms of materials and colours that are themselves directly inspired by nature.
In italiano – A proposito dei colori e materiali di Dacia
Hélène, Lead Designer responsabile dei colori e dei materiali di Dacia, ci parla attraverso il processo decisionale e ci offre uno scorcio esclusivo di alcuni materiali ancora inediti, perché sono progettati per esprimere robustezza, semplicità, longevità e spaziosità, tutto grazie a scelte audaci in termini di materiali e colori che si ispirano direttamente alla natura.
Video in lingua francese con sottotitoli in inglese.
KINTO "gioca" nella Cremonese
KINTO, in collaborazione con Bianchessi, metterà a disposizione dell'US Cremonese una flotta di veicoli in gran parte elettrificati a marchio Toyota e Lexus ed una serie di servizi per affrontare la sfida della mobilità innovativa e sostenibile con l'obiettivo di migliorare la qualità della vita delle persone e soddisfare tutte le esigenze di mobilità sul territorio. Nel video, la parola di Mauro Caruccio, CEO Kinto Italia, Thomas Bianchessi, General Manager di Bianchessi Auto e Paolo Rossi, Presidente US Cremonese.
Primo semestre redditizio per il BMW Group
Il primo semestre del 2022 si è concluso con risultati redditizi per il Gruppo BMW, che ha saputo affrontare con flessibilità e competenza numerose sfide, con continue interruzioni nella catena di approvvigionamento e difficoltà nelle forniture di semiconduttori e componentistica di fornitori specifici.
Michelin CrossClimate 2 SUV e CrossClimate Camping
Michelin presenta l'offerta di pneumatici per la stagione invernale 2022/2023. Un'offerta che si è arricchita di due nuovi prodotti all season – Michelin CrossClimate 2 SUV e CrossClimate Camping – e, per gli altri modelli già sul mercato, di nuove dimensioni, per rispondere alle esigenze di ogni tipo di automobilista. Un ventaglio di prodotti ora in grado di coprire il 99% del mercato europeo. Nel video, parla il Responsabile Prodotto Michelin B2C Antonio Di Benedetto.
Ecco le anteprime fotografiche…