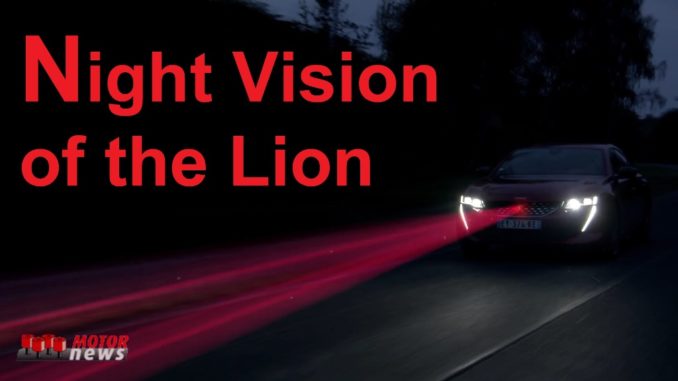 Nella puntata 20 del 2020 di Motor News sono stati inclusi servizi riguardo Citroën, Peugeot, i 110 anni di Alfa Romeo, Hyundai e Cupra.
Di seguito tutti i video della puntata.
Una vita attiva con il partner ideale: SUV Citroën C3 Aircross
Il SUV compatto Citroën C3 Aircross è dedicato ad un pubblico dinamico di ogni età, amante dello stile e del benessere, che vuole efficienza, qualità, confort e anche un'auto versatile e con eccezionale spazio utile all'interno. SUV C3 Aircross nasce sulla piattaforma della sorellina più piccola, la berlina Citroën C3, ma rispetto a questa ha un'architettura rialzata che offre un assetto robusto e protettivo, posizione di guida elevata, abitabilità interna di riferimento. Con una lunghezza di 4,15 m, il B-suv francese si fa notare per la personalità forte e originale, dall'elevato potenziale di personalizzazione. La silhouette dalle forme generose è sottolineata da elementi grafici come i gruppi ottici a led, le barre sul tetto e i vetri laterali posteriori a effetto 'veneziana'.
Peugeot 508 with Night Vision system
The fastback and SW versions of the Peugeot 508 are equipped with the exclusive Night Vision system which accompanies safety on board and intercepts pedestrians or animals, also in the darkness.
In Italiano. Peugeot 508 con il sistema Night Vision
Le versioni fastback e SW di Peugeot 508 sono dotate dall'esclusivo sistema Night Vision che accompagna la sicurezza a bordo e intercetta pedoni o animali, anche in mezzo al buio.
110 anni di Alfa Romeo: rivivi con noi le emozioni
Rivivi con noi i momenti salienti del 24 giugno, il giorno della celebrazione del 110° anniversario di Alfa Romeo. Sono disponibili una clip riassuntiva e lo show trasmesso in diretta dal Museo Alfa Romeo di Arese.
Sang Yup Lee share details of Hyundai Vision T in walkaround video
In a new walkaround video, Head of Hyundai Design SangYup Lee shares new insights on the Vision T concept car's exterior design. Vision T is a compact CUV and was first revealed at the L.A. Auto Show in November 2019, characterised by sharp angles, a sports stance, and angular design, Vision T embodies the concept of parametric dynamics
In italiano
Sang Yup Lee condivide i dettagli del concept Hyundai Vision T
In un nuovo video, il capo di Hyundai Design, SangYup Lee condivide nuove intuizioni sul design esterno della concept car Vision T. Vision T è un CUV compatto ed è stato svelato per la prima volta al Salone dell'Auto di Los Angeles nel novembre 2019, caratterizzato da angoli acuti, posizione sportiva e design angolare. Vision T incarna il concetto di dinamica parametrica
La nuova CUPRA Ateca 2020
La nuova CUPRA Ateca 2020 è sviluppata per offrire le migliori prestazioni nel segmento dei SUV compatti, precedentemente prerogativa dei costruttori premium. Il modello punta così a consolidare ulteriormente la posizione che occupa dal momento del proprio debutto sul mercato. CUPRA Ateca vanta un equipaggiamento di serie di alto livello, che comprende sedili avvolgenti di tipo di tipo bucket, cerchi in lega CUPRA da 19", sospensioni DCC e sterzo progressivo. Inoltre, l'ampia gamma di equipaggiamenti su richiesta che include, tra gli altri, una nuova serie di cerchi in lega, colori ed elementi interni, il nuovo volante CUPRA con tasto di avviamento del motore e di selezione della modalità CUPRA e l'impianto di scarico Akrapovič, consente ai clienti svariate possibilità di personalizzazione, per configurare CUPRA Ateca in modo che rispecchi in maniera perfetta il proprio stile.
Le sospensioni a Smorzatori Idraulici Progressivi di Citroën
Quando si parla di Citroën subito si pensa alle sospensioni e al relativo comfort che la casa francese ha saputo offrire lungo la sua centenaria storia. Attualmente Citroën propone le sospensioni a Smorzatori Idraulici Progressivi di serie su Citroën C4 Cactus e SUV Citroën C5 Aircross, che filtrano le asperità in maniera impareggiabile.
Con 20 brevetti alle spalle, queste tecnologiche sospensioni aggiungono due smorzatori idraulici alle estremità delle stesse sospensioni, uno per l'estensione ed uno per la compressione.