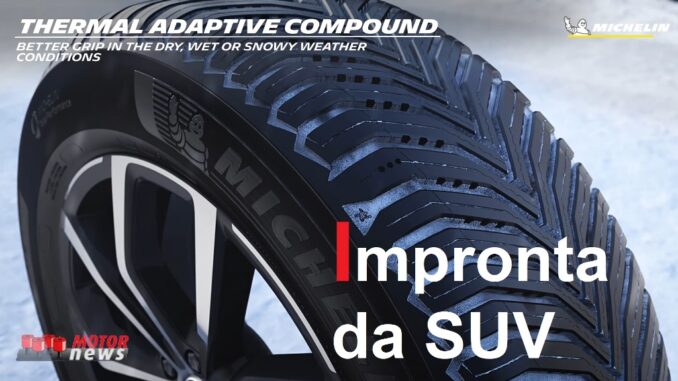 Nella puntata 18 di Motor News in TV parliamo di BMW X1, Nissan Qashqai e-POWER, i filtri di Volvo Cars, la filosofia Smart e Nuovo prodotto Michelin CrossClimate 2.
Di seguito tutti i servizi video…
Terza generazione della BMW X1
Il modello entry-level nel mondo delle BMW X è ora con la sua terza generazione più attraente che mai. Il design all'avanguardia degli interni, l'ambiente sofisticato e la selezione molto più ampia di equipaggiamenti di serie rispetto al modello precedente valorizzano il suo carattere premium.
Al momento del lancio, nell'ottobre 2022, sarà possibile scegliere tra due motori a benzina e due motori diesel.
Ordinabile Nissan Qashqai e-POWER
Dal 14 giugno è possibile ordinare Qashqai e-POWER, la vettura Nissan che ha dato vita al segmento dei crossover, ora equipaggiato con e-POWER un propulsore elettrificato unico nel mercato. La tecnologia esclusiva include un motore elettrico che muove le ruote della vettura e un motore termico che produce energia elettrica. Con questo sistema Qashqai e-POWER percorre oltre 1.000 km con un solo pieno di benzina.
Servizio con la voce di Aurora Bovone.
Certificato l'Advanced Air Cleaner di Volvo Cars
L'Advanced Air Cleaner, che fa parte della più recente tecnologia di purificazione dell'aria disponibile sui nuovi modelli di Volvo Serie 90 e 60, è stato certificato dall'Allergy Standards Limited (ASL) come idoneo per l'asma e le allergie, in quanto rimuove dall'aria in ingresso fino al 99,9% degli allergeni dei pollini di erba, alberi e piante infestanti.
Tomorrow is yours for Smart
In the philosophy of Smart, tomorrow is yours and tomorrow is today, as demonstrate the young people that speaks about the future of the automaker.
In italiano – Tomorrow is your per Smart
Nella filosofia di Smart, tomorrow is yours (il domani è tuo) e tomorrow is today (domani è oggi), come dimostrano i giovani che parlano del futuro del costruttore.
Servizio in lingua inglese.
Nuovo prodotto Michelin CrossClimate 2 per i SUV
La famiglia Michelin CrossClimate 2 si arricchisce di un nuovo prodotto. A partire dalla primavera 2022, la gamma CrossClimate – lanciata lo scorso autunno – si amplia e arriva anche nella versione dedicata ai SUV. Lo pneumatico all season di nuova generazione, capace di combinare molteplici performance, Michelin CrossClimate 2 SUV è in grado di affrontare ogni condizione atmosferica, a prescindere dalla stagione.
Ecco le anteprime fotografiche dei servizi…