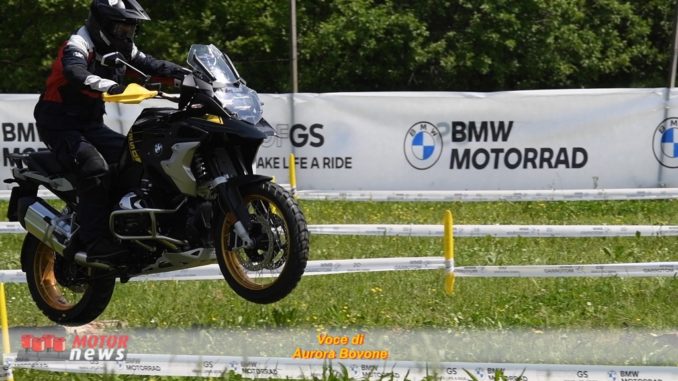 Nella puntata 15 del 2021 di Motor News, il SUV Peugeot 3008, Walter Röhrl e la Porsche Cayenne, Jeep Gladiator, Defender Eco Home e BMW Spirit of GS.
Ecco tutti i servizi della puntata…
Riscoprire l'Italia con il Nuovo SUV Peugeot 3008
Il SUV Peugeot 3008 è un grande successo della Casa del Leone ed è il compagno ideale per intraprendere un viaggio alla riscoperta dell'Italia. Peugeot 3008 incarna i valori del brand, è leader indiscusso del mercato ed ora è stato rinnovato sia nel design che nei contenuti, coniugando raffinatezza e tecnologia e segnando un cambio di marcia nello stile del marchio.
Walter Röhrl tested the new Porsche Cayenne
The two-time World Rally Champion and Porsche Brand Ambassador Walter Röhrl completed numerous test laps in the high-performance SUV on the Grand Prix circuit of the Hockenheimring. In his assessment of its driving dynamics, he described the new Cayenne as a "great leap forward compared to everything that has gone before. This car redefines the meaning of the term SUV".
In italiano – Walter Röhrl ha provato la nuova Porsche Cayenne
Il due volte campione del mondo di rally e ambasciatore del marchio Porsche Walter Röhrl ha completato numerosi giri di prova con il SUV ad alte prestazioni sul circuito del Gran Premio dell'Hockenheimring. Nella sua valutazione delle sue dinamiche di guida, ha descritto la nuova Cayenne come un "grande balzo in avanti rispetto a tutto ciò che è accaduto prima. Questa vettura ridefinisce il significato del termine SUV ".
Nuova Jeep Gladiator per celebrare gli 80anni del brand
Jeep ritorna nel segmento dei pick-up con Nuova Jeep Gladiator, il modo migliore per celebrare gli ottant'anni del brand americano. Gladiator si inserisce appieno nell'heritage Jeep e porta all'attenzione un'importante tradizione del marchio che affonda le sue radici nel lontano 1947. Nuova Jeep Gladiator è un modello che è stato specificamente progettato e ingegnerizzato per essere al 100% un pick-up e consentire di poter "andare ovunque e fare qualsiasi cosa" grazie a contenuti tecnologici avanzati, un motore potente ed efficiente, praticità e flessibilità nel trasporto di carico.
Servizio con la voce di Aurora Bovone.
Viaggiare in sicurezza con Defender Eco Home
La spiccata attitudine del brand Land Rover per la scoperta, lo spirito di avventura e il desiderio di superare i propri limiti, hanno dato vita all'innovativo progetto Defender Eco Home, proposto da Land Rover Italia in collaborazione con Airbnb Italia. Così è nata l'elegantissima ed originale Eco Home; una casa mobile, perché trainata dalla nuova Defender, glamour per i suoi interni di design dalle linee essenziali, e green grazie all'utilizzo di materiali eco sostenibili ed innovativi.
Progetto Spirit of GS per imparare la guida in fuoristrada
BMW Motorrad Italia presenta il progetto Spirit of GS, un'esperienza dedicata al divertimento e allo sfruttamento del potenziale dei modelli GS in fuoristrada. La nuova ed esclusiva proposta di BMW Motorrad vedrà una rinnovata scuola di fuoristrada GS Academy che sarà affiancata da una offerta GS Experience che si plasma sulle esigenze del singolo Cliente.
Servizio con la voce di Aurora Bovone.
Ecco le anteprime fotografiche dei video…