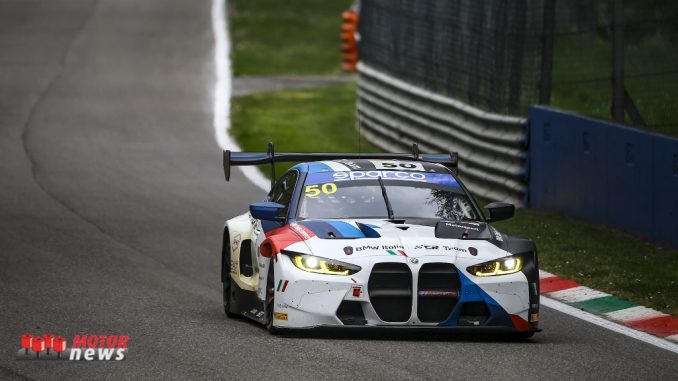 Nella 12esima puntata di Motor News, parliamo di Mercedes AMG, la strategia di Jaguar Land Rover e una serie di servizi del BMW Group.
Ecco tutti i servizi della puntata…
La sportiva di serie più potente da Mercedes AMG
Mercedes AMG GT Track Series, concepita per l'utilizzo durante i track day e gli eventi sportivi di club, è l'auto sportiva di serie più potente mai sviluppata da Mercedes AMG.
In questo modo il reparto motorsport di Mercedes AMG celebra il 55° anniversario della casa di Affalterbach.
Limitata a 55 unità, la Mercedes AMG GT Track Series è la migliore ambasciatrice dello spirito dei fondatori di AMG, Hans Werner Aufrecht ed Erhard Melcher, e della loro filosofia: rendere il meglio ancora migliore.
New Open Innovation strategy by Jaguar Land Rover
Jaguar Land Rover has unveiled its new Open Innovation strategy to accelerate the process of building next-generation sustainable technologies, supporting the group's ambitious Modern Luxury vision.
In italiano – Nuova strategia di Open Innovation di Jaguar Land Rover
Jaguar Land Rover ha svelato la nuova strategia Open Innovation, per accelerare il processo realizzativo di tecnologie sostenibili di prossima generazione, supportando l'ambiziosa visione di Modern Luxury del gruppo.
Video in lingua inglese.
Ruote sostenibili per il BMW Group
Il Gruppo BMW intensifica le sue attività nel campo della sostenibilità. A partire dal 2024 utilizzerà ruote in alluminio fuso prodotte al 100% con energia verde, un ulteriore step verso la creazione di una catena di approvvigionamento più sostenibile in linea con l'obiettivo di ridurre il 20% rispetto il 2019, le emissioni in tutta la catena di fornitura entro il 2030.
BMW Serie 2 Active Tourer, per gli amanti del lifestyle
Funzionalità, piacere di guidare tipico di BMW e un approccio estremamente progressista caratterizzano la nuova BMW Serie 2 Active Tourer. La seconda generazione della sportiva eclettica per il segmento delle compatte premium emana un dinamismo visivo ed uno stile deciso grazie al design pulito di BMW.
Servizio con la voce di Aurora Bovone.
Trazione integrale M xDrive sulle BMW M3 e BMW M4
Il marchio BMW ha deciso di rendere disponibile per la prima volta la trazione integrale M xDrive sulle vetture BMW M3 e BMW M4. Una soluzione che migliora le prestazioni delle due sportive bavaresi.
Doppio podio BMW nel Campionato Italiano GT Sprint a Monza
Il team BMW Italia Ceccato Racing ha vinto in gara 1 del Campionato Italiano GT Sprint che si è svolta a Monza con i piloti Timo Glock e Jens Klingmann, con pista bagnata e partenza in regime di Safety Car. In gara 2, la coppia è giunta al traguardo al secondo posto, dopo essere partita con 15 secondi di handicap per la vittoria in gara 1.
"Senza Cornice" per l'inclusione sociale
Cinque storie di inclusione sociale raccontate da "Senza Cornice", la serie di Podcast di SpecialMente, un programma di responsabilità sociale d'impresa di BMW Italia e prodotta da Cora Media. Storie mosse dalla metafora di un quadro senza cornice, senza limiti, un'immagine libera di aprirsi al mondo esterno e capace di interagire con ciò che circonda senza regole prestabilite.
Di seguito le anteprime fotografiche dei video…