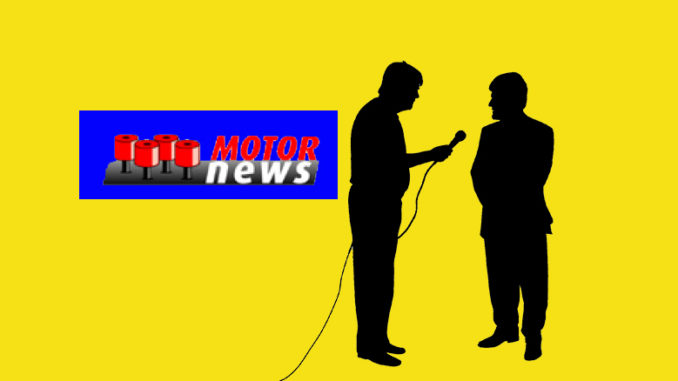 Nella prima puntata del 2018 di Motor News abbiamo parlato del BMW Group, si per quanto riguarda il mercato, il prodotto con la M5 e lo sport con la Mini alla Dakar. Toyota e Lexus hanno portato la guida autonoma al CES di Las Vegas. Gli highlights del 2017 di Peugeot, Citroen e DS Automobiles, Peugeot che conferma la sua anima sportiva con 308 con il cambio EAT8 e la 308 da Turismo Infine la nuova moto Suzuki SV650X.
Il BMW Group nel 2017
Il 2017 si chiude per BMW Group con segno positivo su tutti i fronti, anche in Italia. Sono esattamente 85.593 le vetture immatricolate con un incremento dell' 1,55 % rispetto al 2016. Nel servizio una panoramica generale del mercato BMW dello scorso anno.
Le MINI alla Dakar 2018
L'edizione 2018 della Dakar Perù-Bolivia-Argentina è stata la più difficile degli ultimi dieci anni. Delle 92 auto presenti al via solo 43 sono riuscite a concludere il rally raid più famoso e affascinante del mondo. Tra le vetture arrivate al traguardo c'erano anche quattro dei sette equipaggi MINI.
Guida autonoma da Toyota e Lexus al CES di Las Vegas
Il Toyota Research Insitute ha svelato al CES di Las Vegas delle importanti novità nel settore della guida autonoma grazie alla Piattaforma 3.0 sviluppata sulla base di una Lexus LS 600h che possiede straordinarie potenzialità tecnologiche e disegno elegante che integra in modo armonioso tutte le tecnologie presenti all'interno della scocca della vettura.
BMW M5 con nuova trazione integrale
La BMW M5 è dotata del nuovo sistema di trazione MXDrive con frizione multidisco che permette di ottimizzare la distribuzione della coppia tra le quattro ruote.
The best of 2017 di Citroën
Se fosse ancora vivo, lo stesso André Citroën avrebbe salutato con il suo caratteristico entusiasmo e
ottimismo un 2017 trionfale per il marchio del double chevron, con il successo commerciale della C3, nominata Auto Europa e della C3 Aircross, premiata a sua volta Autobest e finalista Car of the Year 2018; mentre un'incona del passato – la Dyane – ha compiuto 50 anni. Infatti la Citroën Dyane veniva presentata nell'anno 1967.
Peugeot 308 GT alla Cà del Diavolo
Veloce e insidiosa, e poi stretta e tortuosa: è la Cà del Diaolo, prova speciale del due Valli, appuntamento conclusivo del Campionato Italiano Rally. Peugeot torna sulle strade che ben conosce e che l'hanno vista trionfare tante volte negli ultimi anni, e torna con la Nuova 308 nella versione diesel più prestazionale, la 308 GT equipaggiata con il BlueHDi 180 CV Stop& Start abbinato al cambio automatico EAT8.
Gli highlights del marchio di DS nel 2017
L'anno 2017 è stato un anno chiave per lo sviluppo del marchio DS in Italia, con l'apertura di diversi DS Store e il lancio della nuova DS7 Crossback, il nuovo SUV di ultima generazione del marchio parigino del Gruppo PSA, oltre all'impegno e i successi ottenuti in Formual E con il Team DS Virgin Racing.
La Peugeot 308 TCR per le corse
Dallo scorso 3 gennaio Peugeot Sport offre la possibilità ai clienti privati interessati a correre nelle gare della categoria "berline turismo internazionali" tipo VLN (Germania), CER (Spagna), CITE (Italia), BGDC (Belgio) oppure anche nell'italianissimo TCR Italy, di avere la nuova Peugeot 308 TCR.
Grandi successi di Peugeot nel 2017
Nel servizio, una sintesi dell'anno 2017 di Peugeot, che ha vinto la Dakar, il Silk Way Rally con la 3008; ha ricevuto il premio di Car of the Year per il SUV 3008 ed ha vinto il Campionato Italiano Rally con la Peugeot 208 guidata da Paolo Andreucci. Ecco la sintesi.
Debutta nelle concessionarie la SV650X
Dopo il grande successo riscosso all'EICMA di Milano, al Motor Show di Bologna e al Motor Bike Expo di Verona, la SV650X è finalmente pronta a debuttare nelle concessionarie Suzuki. Questo modello si va a inserire nel cuore di uno dei segmenti più vivaci del mercato, quello delle café racer, abbinando tecnologia moderna e gusto rétro.
Servizio con la voce di Aurora Bovone.
Fine della prima puntata dell'anno 2018 di Motor News