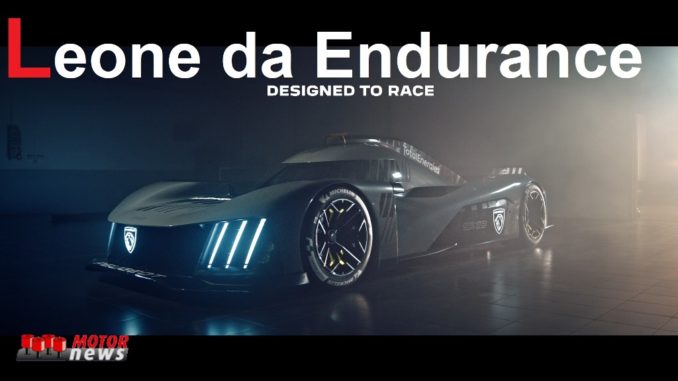 Nella 22esima puntata di Motor News, servizi di Polo, DS, Peugeot 9X8, INEOS Grenadier, Cupra e le barche, Opel Grandland e Citroen.
Di seguito i servizi video…
Nuovo capitolo di Volkswagen Polo
Nuova Volkswagen Polo GTI rappresenta la punta di diamante del segmento Polo in termini di potenza, tecnologia e sportività. 207 cavalli di potenza e assetto sportivo specifico rendono questa bestseller una scattante cinque porte che, per la prima volta nella storia della Polo GTI, consente anche la guida parzialmente automatizzata di serie o a richiesta, in base ai mercati.
Servizio con la voce di Marco Cereda.
DS Automobiles title sponsor dell'Open D'Italia di golf
Eugenio Franzetti, Managing Director DS Automobiles Italia, illustra la presenza del marchio premium francese come title sponsor dell'Open D'Italia di golf, sottolineando la continuità della collaborazione recentemente siglata con la Federazione. La presentazione nella sede del CONI a Roma.
Hypercar Peugeot 9X8 per il ritorno del Leone all'Endurance
Peugeot ha svelato il prototipo della sua nuova auto da corsa, la Hypercar 9X8, che debutterà nel Campionato del Mondo FIA Endurance (WEC) nel 2022. Iper-efficiente, mossa da powertrain ibrido e dotata di trazione integrale, Peugeot 9X8 si inserisce nella strategia della Neo-Performance sviluppata da Peugeot e che punta a offrire prestazioni più virtuose e responsabili, sia nei veicoli di serie che in quelli da competizione.
A Cupra for the sea
Cupra's Color&Trim team has designed a yacht inspired by the Cupra Formentor VZ5, in collaboration with De Antonio Yachts, using a new materials adapted to the sea that has been key in bringing the brand's sophistication to the De Antonio Yachts D28 Formentor. In the video speaks Francesca Sangalli, Cupra's head of Color&Trim Concept&Strategy.
In italiano – Una Cupra per il mare
Il team Color&Trim di Cupra ha progettato uno yacht ispirato al Cupra Formentor VZ5, in collaborazione con De Antonio Yachts, utilizzando nuovi materiali adattati al mare che sono stati fondamentali per portare la raffinatezza del marchio al De Antonio Yachts D28 Formentor. Nel video parla Francesca Sangalli, responsabile Color&Trim Concept&Strategy di Cupra.
Servizio in lingua inglese.
Nuova generazione di Opel Grandland
Opel accende i riflettori sul nuovo Grandland, SUV sportivo, elegante e dotato di tecnologie innovative per un'esperienza di guida senza paragoni. Con la nuova generazione, debutta anche su Opel Grandland il frontale Opel Vizor, impreziosito dai fari attivi IntelliLux LED Pixel con 168 elementi LED. Dentro, l'approccio è futuristico con il nuovo Opel Pure Panel, il posto di guida completamente digitale che raccoglie in un unico sistema due grandi schermi, di cui il centrale grande fino a 10 pollici e rivolto verso il guidatore.
Gli interni di INEOS Grenadier
INEOS dimostra che gli interni di un vero fuoristrada 4×4 pronto ad affrontare dure sfide su strade difficili, possono sempre garantire comfort e raffinatezza. Di fatto gli interni di INEOS Grenadier sono concepiti con un chiaro obiettivo: offrire lo spazio, la praticità e la versatilità che gli estimatori dei fuoristrada duri e puri cercano in un robusto 4X4.
Servizio con la voce di Aurora Bovone.
Citroën C3 Rally 2 al Rally di Sardegna
Al Rally Italia Sardegna, nonostante qualche difficoltà riscontrata nella giornata di sabato, l'equipaggio Ostberg/Eriksen a bordo di Citroën C3 Rally 2 ha dimostrato tutta la sua determinazione e competenza per vincere 5 speciali e concludere il weekend al secondo posto nelle categorie WRC2 e RC2, e al 6° posto in classifica generale.
Le news di Peugeot nel video del mese di giugno 2021
Spiccano a giugno nel brand del Leone, la Nuova Peugeot 308 esposta anche al MIMO; la Peugeot Electric Experience, Nuova Peugeot 308 SW e il nuovo logo del Leone.
Di seguito le anteprime fotografiche dei video…