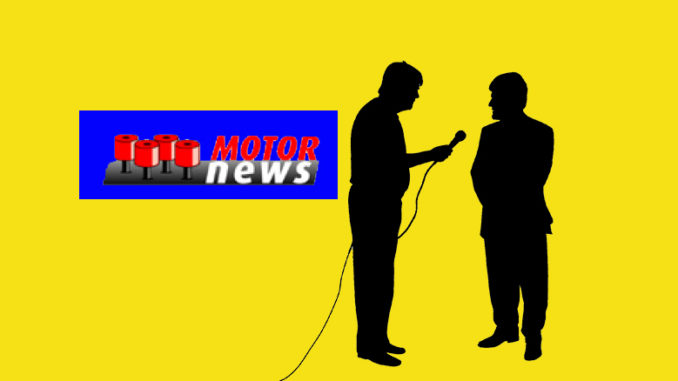 Le interviste della puntata n° 7 dell'anno 2017 di Motor News
Peugeot 3008 è Car of the Year 2017
Nel Salone di Ginevra, il SUV Peugeot 3008 è stato nominato dalla giuria internazionale Car of the Year 2017. Nel servizio, parla Carlo Leoni, Direttore Relazioni Esterne di PSA Italia.
Citroen Space Tourer al Salone di Ginevra
Marco Freschi, PR di Citroen Italia, spiega i particolari del Concept car Citroen Space Tourer che la casa francese ha presentato in anteprima al Salone di Ginevra.
Intervista di Marcelo Padin, riprese di Daniele Drago.
La nuova Range Rover Velar a Ginevra
Range Rover Velar arricchisce la famiglia Range Rover infondendo al brand una nuova dimensione di glamour, modernità e raffinata eleganza. Progettata per posizionarsi fra Range Rover Evoque e Range Rover Sport, Velar offre livelli di lusso, raffinatezza e capacità all-terrain mai visti prima nel segmento dei SUV di medie dimensioni. Servizio con la voce di Alice Bovone.
Eric Apode spiega lo sviluppo del brand DS Automobiles
Eric Apode è il responsabile dello sviluppo del brand DS Automobiles in tutto il mondo e nell'intervista racconta dei particolari sui diversi mercati, i nuovi prodotti, le nuove tecnologie e l'esperienza che DS Performance acquisisce con la Formula E ed il trasferimento di tecnologia.
Intervista di Marcelo Padin, riprese Daniele Drago.
Fine della puntata n° 7 deòl 2017 di Motor News