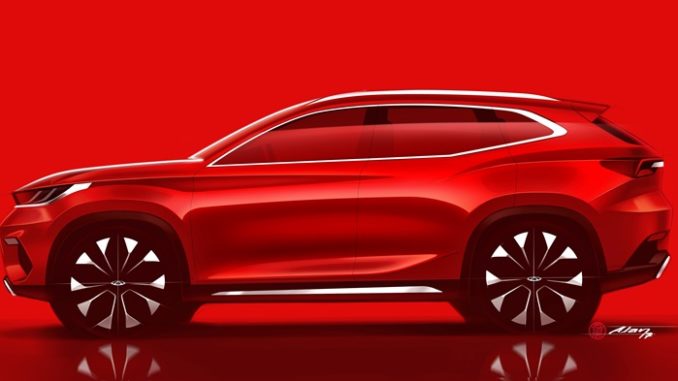 All-new model line signals Chery's plans to export cars to mature markets
Frankfurt Motor Show debut reflects Chery brand focus on distinctive design
All-new compact SUV will feature state-of-the-art connectivity and electrified powertrain technology as standard
Source: Chery
Shanghai, China. 28 August 2017. Chery has released design sketches of the first model of its all-new model line for global markets, ahead of its world premiere at the Frankfurt Motor Show (IAA) on 12 September 2017.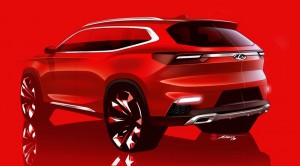 The first images of the compact SUV reveal the design direction for Chery's new nameplate. And while they will wear a Chery badge, they incorporate a new evolution of the Chinese brand's 'Life In Motion' design philosophy.
Ray Bierzynski, Executive Vice President of Chery R&D Center Shanghai, said:
"The world premiere of our new compact SUV marks the start of our approach to European sales with a new model line. Launching within a few years, all models in the line-up will feature characteristic styling, user-focused technology, electrified powertrains and advanced safety features."
Distinctive design
The distinctive form of the all-new compact SUV flows from Chery's progressive 'Life in Motion' design philosophy, developed by Chief Designer, James Hope. This evolution of Chery's brand style is aimed at young, urban, forward-thinking customers who choose sophisticated, high quality products.
Many of the feature lines are inspired by nature and incorporate 'hydrodynamic surfacing' characteristics, which convey the pure, aesthetic quality of running water. The muscular and purposeful stance exudes confidence, with a sense of stability assured by the wide track and large, stylish wheels.
The progressive styling is also reflected in the car's unique brand face. It features a sharp chrome horizontal brand bar, which is complemented by further chrome trim adorning the front bumper, side skirts and window surrounds. Full LED headlamps and a neat rear light cluster design complete the car's dynamic aesthetic.
Global expansion
Chery plans to start sales of passenger cars in Europe within the next few years led by the all-new model line for global markets, which will focus on SUV and crossover models. Chery is evaluating the sales opportunity in key markets including retail and fleet channels, and is planning new design and R&D facilities in Europe that will accelerate the brand's plans for global expansion.
Chery is the most successful exporter of vehicles in China. It has sold over 1.2 million units overseas since it was founded in 1997 – more than any other Chinese carmaker – and it is also the first Chinese manufacturer to pass total sales of more than six million vehicles. It has held the status of China's leading vehicle exporter for 14 consecutive years.
In 2016, Chery (Group) sold over 700,000 units, a year-on-year rise of 28%. Of this number, approximately 100,000 vehicles were exported – representing almost 30% of all Chinese vehicle exports.