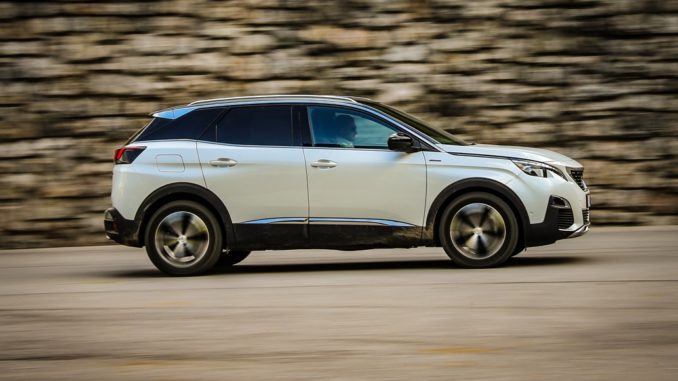 Nel 2017 il SUV Peugeot 3008 è stato scelto "Car of the Year", ha ricevuto 45 premi internazionali e non ha solo conquistato la critica, ma anche i tantissimi Clienti italiani che l'hanno scelto.
In Italia sono stati oltre 40 mila gli esemplari venduti da quando è stata lanciata sul mercato, conquistando una fitta schiera di estimatori per il suo design fortemente da SUV, ma con lo stile distintivo delle Peugeot di ultima generazione, per la qualità e la tecnologia davvero innovative che elevano la sicurezza ma, anche, il piacere di guida.
Tecnologia che oggi viene ancor più confermata dalla rinnovata gamma di motorizzazioni, tutta in grado di rispettare le normative Euro 6.2. E se questo non bastasse, le nuove motorizzazioni fanno parte della "Generazione 2020" perché è in grado di rispettare anche parametri previsti in futuro in tema di emissioni inquinanti.
Tutto questo è merito dell'avanzata tecnologia fatta, per ciò che riguarda i Diesel, di SCR (selective catalytic reduction), FAP e anche riduzione della cilindrata con crescita della potenza (nuovo 1.5L BlueHDi 16v da 130 CV).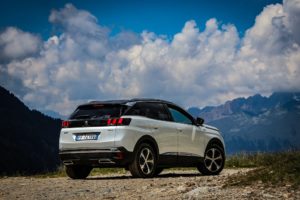 In ambito motorizzazioni a benzina, entra in gamma il nuovo PureTech Turbo 130 con filtro GPF (gasoline particulate filter, privo di manutenzione specifica) e con un rinnovato e ancor più efficace sistema di antinquinamento, grazie a nuovi materiali e utilizzo di nuove tecnologie per il catalizzatore. Motore che porta al debutto anche il nuovo cambio manuale a 6 rapporti, ancor più preciso e silenzioso negli innesti.
Protagonista della gamma 3008, però, rimane sempre il cambio automatico a 8 rapporti (EAT8) di serie o a richiesta su diverse motorizzazioni della gamma, sia benzina sia Diesel. Il nuovo benzina PureTech 180 lo adotta di serie e questo connubio permette di esaltare le caratteristiche dinamiche di questo nuovo ingresso in gamma.
Queste nuove motorizzazioni consentiranno a 3008 di ribadire la propria posizione sul mercato italiano, dove è una delle best seller.
Con l'arrivo delle due motorizzazioni "Generazione 2020", questa la nuova gamma di Peugeot 3008 (prezzi chiavi in mano):
| | | | | | | |
| --- | --- | --- | --- | --- | --- | --- |
| | Active | Business | Allure | Crossway | GT Line | GT |
| BlueHDi 180 S&S EAT8 | | | | | | € 39.200 |
| BlueHDi 130 S&S EAT8 | € 30.500 | € 31.800 | € 33.100 | € 34.300 | € 35.100 | |
| BlueHDi 130 | € 28.550 | € 29.850 | € 31.150 | € 32.350 | € 33.150 | |
| PureTech Turbo 180 S&S EAT8 | | | € 33.050 | | € 35.050 | |
| PureTech Turbo 130 S&S EAT8 | € 28.400 | | € 31.000 | € 32.200 | € 33.000 | |
| PureTech Turbo 130 S&S | € 26.450 | | € 29.050 | € 30.250 | € 31.050 | |
Cambio automatico EAT8: non solo due rapporti in più
Sviluppato in collaborazione con la giapponese Aisin, il cambio automatico EAT8 permette di ridurre i consumi fino al 7% rispetto al noto EAT6 a sei rapporti grazie al passaggio a 8 rapporti al miglioramento del rendimento con l'estensione del sistema Stop & Start operativo già da 20 km/h; al guadagno di peso e di compattezza (fino a due chili rispetto al noto EAT6, a parità di condizioni).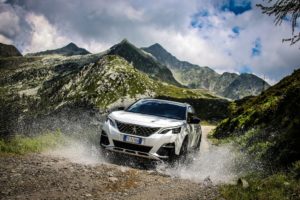 Ma il nuovo cambio automatico offre molto più di otto rapporti. Durante l'uso, il suo comfort di utilizzo, infatti, è tangibile, grazie al passaggio di rapporto puntuale e preciso, proprio di un'auto di segmento Premium.
Ciò è reso possibile dall'ottimizzazione degli scambi di coppia tra il motore e il cambio, dal passaggio all'ottavo rapporto che riduce il salto di regime ad ogni cambiamento di rapporto. Nell'utilizzo quotidiano, il convertitore di coppia fluido rende possibile un grande comfort di guida in partenza e nelle manovre di parcheggio.
Il nuovo selettore ad impulsi (by wire) dell'EAT8 è facile e intuitiva da usare, per la presenza di un comando elettrico ergonomico azionabile col minimo sforzo. Le palette al volante, di serie, permettono di cambiare i rapporti manualmente senza perdere la funzione automatica. Infatti, l'azionamento delle palette quando si è in modalità automatica non comporta il fastidio di dover agire sul selettore del cambio o sulle palette stesse per tornare in automatico, perché il cambio lo fa dopo qualche secondo dall'azionamento dei paddles, in tempo per eseguire la manovra per ci si è richiamata una marcia, ad esempio. Qualora si voglia guidare continuativamente in modalità manuale, basta premere il tasto "M" sul selettore e le cambiate vengono gestite unicamente dai paddles dietro al volante.
Ai fini della sicurezza, la funzione Parking si inserisce automaticamente allo spegnimento del motore, momento in cui si inserisce automaticamente anche il freno a mano elettrico, così da immobilizzare l'auto.