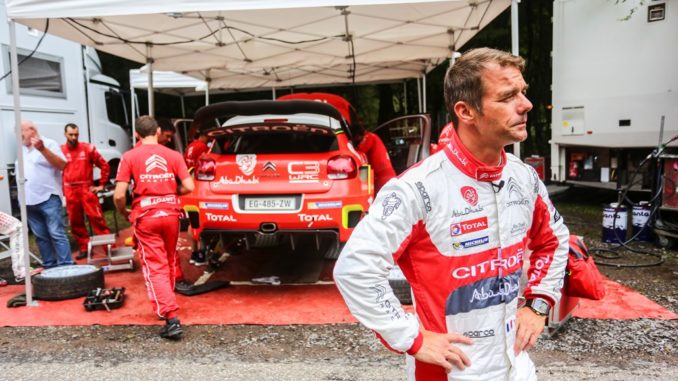 One of the targets of Citroën Total Abu Dhabi WRT for 2018 is to reach the record of one hundred victories in the World Rally Championship and to reach the two successes that are need the team, and maybe not only those. For this reason they confirmed Kris Meeke, who is now able to prevail in all the tests, as demonstrated by the five rallies won from 2013 with the colors of the Brand.
The 38-year-old Englishman has already given the third race his first victory at the Citroën C3 WRC on Mexican soil, while in the second part of last season he confirmed to be a leader in the victory in the Rally of Catalonia.
Craig Breen will join Kris on ten races, having shown great regularity in his first full season of the WRC after his debut with a third place in Finland Rally.
In 2018 we will also see the great return of Sebastien Loeb-Daniel Elena, the winning pair of nine world titles for driver-codriver (from 2004 to 2012), eight automakers titles (from 2003 to 2005 and from 2008 to 2012) and seventy-eight victories.
Sébastien Loeb will lead the second official Citroën C3 WRC in Mexico, Corse and Spain; finding the opportunity to strengthen his record in these trials where he boasts six, four and eight successes respectively, putting his great experience at the service of the team.
On some occasions also Khalid Al Qassimi will have the third Citroën C3 WRC, while Stéphane Lefebvre will have the task of promoting the new Citroën C3 R5 in the hardened context of WRC2.