Nuova Citroën C4 Cactus dimostra tutto il comfort grazie alla tecnologia delle sospensioni Citroën Progressive Hydraulic Cushions (con Smorzatori Idraulici Progressivi) che equipaggiano la vettura e che permettono alla tazza di caffè di arrivare intatta a destinazione, con l'arrivo in ufficio del padre di famiglia che guida dopo aver portato i figli a scuola.
La scena di vita quotidiana si trasforma con humour in un'odissea urbana per la tazza di caffè dimenticata sul tetto dell'auto!
Questa è la miglior dimostrazione che con Nuova C4 Cactus, il "Comfort is the New Cool", come recita lo slogan.
Scopri qui lo spot:
Per il lancio commerciale di Nuova C4 Cactus, la berlina ultra confortevole di Citroën, il Marchio presenta un'originale campagna pubblicitaria nata dalla collaborazione con l'agenzia Traction, che trae ispirazione dalla vita quotidiana sempre più intensa e mette in evidenza la tecnologia delle sospensioni Citroën con Smorzatori Idraulici Progressivi previste su questo modello.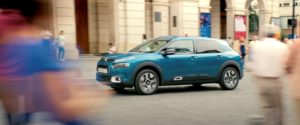 Il filmato «Il Mug» riproduce il quotidiano di un padre e della sua famiglia. Fare colazione, portare i figli a scuola, andare al lavoro: la routine di tutte le mattine del nostro papà.
Nella fretta, dimentica la sua tazza di caffè sul tetto dell'auto. La tazza attraversa eroicamente tutta la città senza cadere… grazie alle eccezionali prestazioni delle sospensioni Citroën Progressive Hydraulic Cushions.
Il filmato propone una serie di inquadrature originali e spettacolari dell'auto nelle vie della città, e osa spingere l'idea oltre i limiti, con humour: non è il caso di fare la stessa cosa con la propria tazza preferita, ma piuttosto scoprire il confort unico di Nuova C4 Cactus!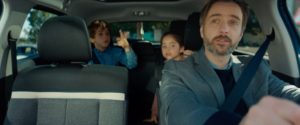 La campagna ben rappresenta il posizionamento 'Inspired by You' della Marca, perché Citroën sa che la vita è già abbastanza movimentata…
Con il programma Citroën Advanced Comfort, Nuova C4 Cactus invita a viaggiare e immerge i suoi occupanti in un'atmosfera di protezione. Inaugura in Europa le sospensioni Citroën con Smorzatori Idraulici Progressivi (Progressive Hydraulic Cushions) che regalano a tutti gli occupanti un effetto "tappeto volante", e presenta in prima mondiale i sedili Advanced Comfort. Adotta le tecnologie e le motorizzazioni del suo segmento, con le sue 12 funzioni di assistenza alla guida, 3 tecnologie di connettività e motorizzazioni che arrivano fino a 130 CV.
Un lancio internazionale
Il filmato, girato in Cile, verrà diffuso in diversi Paesi, tra cui l'Italia e la campagna TV sarà integrata anche da altri canali (video, stampa, radio e digital) con il claim "Comfort is the New Cool", e sarà completata da attivazioni digitali nel corso dell'anno, con versioni più brevi (25 e 20 secondi).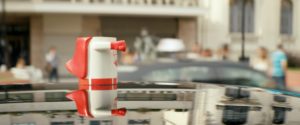 La campagna su carta stampata propone un design sobrio e discreto, con caratteri specifici, unici e originali, creati dal designer Alex Trochut, che vanta collaborazioni con Adidas, Apple, Coca-Cola, Converse, …
Per la colonna sonora, Citroën segue la strategia utilizzata finora per ogni lancio: scegliere una band francese, in linea con le origini del Marchio!
Dopo i gruppi Part Time Friends (Citroën C3), Blow (C3 Aircross), e Naive New Beaters (SpaceTourer), ora è il turno dei Superjava! Il brano 'All in all' già ascoltato durante la presentazione della Nuova C4 Cactus a ottobre, farà da sfondo musicale alla campagna di lancio.
I quattro componenti di Superjava si esprimono con un elettropop luminoso e solare: Archibald, Alexandre, Arnaud e Julian, e la loro atmosfera 'feel good' che invita a ballare, hanno conquistato il Marchio, che li ha scelti per questo lancio internazionale.