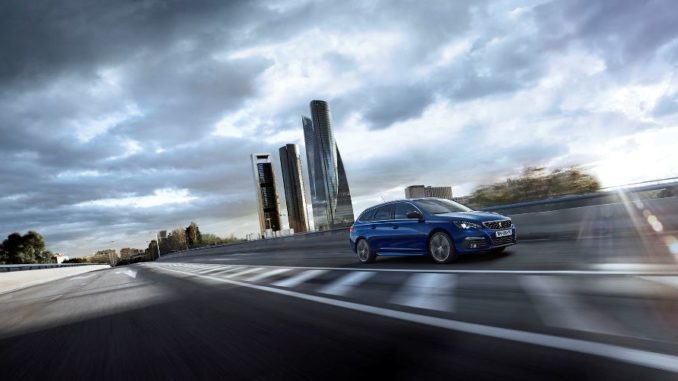 L'offensiva tecnologica di Peugeot nel primo semestre 2018 non si arresta ed ora la casa del leone equipaggia la Nuova Peugeot 308 con il nuovo cambio automatico a 8 rapporti EAT8 nelle versioni con motorizzazioni PureTech 130 S&S e BlueHDi 130 S&S.
Novità in gamma 308 è la nuova versione GT a benzina che adotta ora la nuova motorizzazione con il potente PureTech 225 S&S abbinato di serie al cambio automatico EAT8 a 8 rapporti.
Queste nuove versioni introdotte in gamma 308, ribadiscono l'eccellenza tecnologica e qualitativa per la quale la media della Casa del Leone si è già fatta molto apprezzare sia dalla critica sia dal pubblico che l'ha già scelta. Un eccellente connubio fra confort e comportamento dinamico, esaltato, ancora una volta, dall'esclusivo Peugeot i-Cockpit.
EAT8 con comando shift and park by wire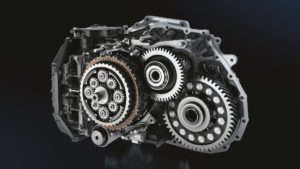 Sviluppato in collaborazione con lo specialista giapponese AISIN è stato progettato per essere abbinato alle motorizzazioni in linea con la normativa Euro 6.2, questo cambio di nuova generazione permette di ridurre i consumi fino al 7% rispetto all'EAT6 grazie a:
un passaggio da 6 a 8 rapporti
una riduzione del peso fino a 2 kg, rispetto all'EAT6
al passaggio automatico alla modalità veleggio (freewheeling) quando l'auto è in rilascio.
Il suo inserimento è possibile quando non viene rilevata nessuna pressione sul pedale dell'acceleratore e del freno. Avviene in modo impercettibile dal conducente, permettendo così di ridurre gli attriti interni del cambio e di diminuire i consumi del veicolo di circa il 3%.
La nuova messa a punto del cambio EAT8 offre un comfort di utilizzo e una piacevolezza di inserimento dei rapporti eccezionali. Il convertitore di coppia, reso più fluido, offre un grande piacere di guida in tutte le condizioni.
Già venduto in più di 180mila unità sulle Peugeot 3008 e 5008, il selettore del cambio automatico Shift and Park by wire si rivela immediato da utilizzare, fluido ed ergonomico. Di serie, le palette al volante permettono di gestire i rapporti del cambio anche quando in modalità automatica, senza però perdere quest'ultima. Per una maggiore sicurezza, la posizione parcheggio si inserisce automaticamente allo spegnimento del motore.
Questo nuovo cambio EAT8 richiede una manutenzione davvero esigua, perché non è necessario alcun intervento o cambio dei liquidi nel suo programma di manutenzione. L'olio a bassa viscosità è garantito per tutta la durata di vita del veicolo.
Pure Efficiency: avanguardia tecnologica delle motorizzazioni
La normativa Euro 6.2, entrata in vigore da settembre 2017, impone che le emissioni di ossido d'azoto (NOx) dei motori in condizioni reali non superino di 2,1 volte le emissioni rilevate durante i test al banco prova. Groupe PSA ha adottato volontariamente una politica trasparente con queste nuove motorizzazioni, applicando sin d'ora il coefficiente di 1,5 che sarà obbligatorio solo nel 2020.
BlueHDi 130 S&S: prestazioni degne di motorizzazioni con cilindrate superiori
Con una maggiore coppia disponibile sin dai bassi regimi e una potenza mantenuta fin agli alti regimi grazie alla nuova testata a 16 valvole, il motore BlueHDi 130 S&S da 1,5 litri di cilindrata offre prestazioni che si avvicinano a quelle delle motorizzazioni di categoria superiore (2.0 litri).
Il risparmio dei consumi va dal 4 al 6% rispetto al BlueHDi 120 S&S, grazie alla diminuzione della cilindrata, alla presenza di un nuovo scambiatore EGR ad alta efficienza e ad un sistema di combustione inedito dalla geometria brevettata (derivata dalla Peugeot 908 vincitrice alla 24 Ore di Le Mans). Per l'utilizzatore, la manutenzione è nettamente facilitata dall'adozione di un serbatoio di riempimento dell'AdBlue ora col bocchettone alloggiato dietro lo stesso sportello di quello del serbatoio carburante.
Il motore 1,5 litri BlueHDi 130 S&S adotta un nuovo sistema di trattamento degli NOx con un catalizzatore a riduzione selettiva (SCR) di seconda generazione e un filtro antiparticolato (Diesel Particulate Filter) posizionati molto vicino al motore.
PureTech 130 S&S e PureTech 225 S&S: motorizzazioni benzina di ultima generazione
Il nuovo motore a benzina da 130 CV beneficia di numerose migliorie: forte tasso di ricircolo dei gas di scarico, iniezione diretta spinta da 200 a 250 bar, riduzione degli attriti e ottimizzazione dei turbocompressori.
La modalità SPORT della nuova versione PureTech 225 S&S abbinata di serie all'EAT8 aumenta la velocità di cambiata dei rapporti, che avviene ora in circa 500 millesimi di secondo, contro gli 850 ms della modalità DRIVE.
Oltre al catalizzatore a 3 vie per il trattamento delle emissioni di CO2, delle emissioni di NOX e degli HC (idrocarburi incombusti), le motorizzazioni PureTech 130 S&S e PureTech 225 S&S adottano un filtro antiparticolato (Gasoline Particulate Filter).