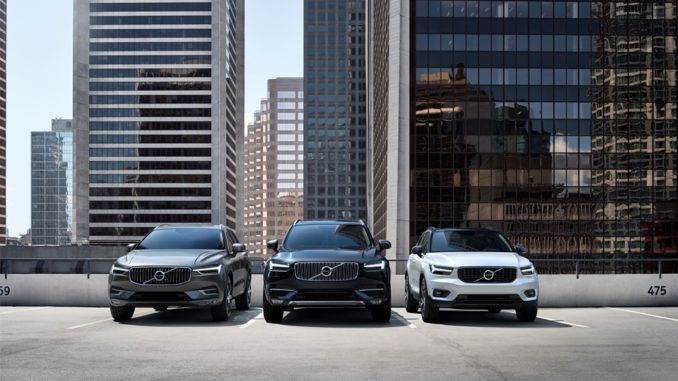 Volvo Cars, la Casa automobilistica specializzata in vetture di lusso, ha riportato un incremento anno su anno delle vendite globali pari al 14,1% nel primo trimestre del 2018, dovuto a un aumento delle vendite su tutti i principali mercati in cui opera la Casa rispetto allo stesso periodo dello scorso anno.
Complessivamente, le vendite del trimestre, che ha visto i SUV XC40 e XC60 aggiudicarsi rispettivamente il riconoscimento di European Car of the Year e World Car of the Year, hanno raggiunto le 147.407 unità, rispetto alle 129.148 dell'anno scorso, grazie al successo riscosso presso il pubblico dalla gamma di SUV e dai modelli della Serie 90 di Volvo.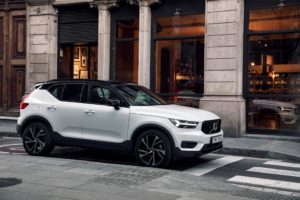 L'andamento è stato decisamente positivo sul mercato statunitense, che ha registrato una crescita dei volumi di vendita pari al 49% rispetto allo stesso periodo dell'esercizio precedente, con un totale di 20.083 unità. I modelli più venduti sono stati i SUV XC90 e XC60.
In Cina, il mercato più grande di Volvo Cars, le vendite sono aumentate del 23,3% nel primo trimestre del 2018 rispetto allo stesso trimestre dell'anno scorso grazie a una richiesta dei modelli prodotti localmente, vale a dire la XC60 e la S90, che si è mantenuta a livelli elevati. Le vendite complessive del primo trimestre hanno raggiunto le 28.768 unità, in aumento dunque rispetto allo stesso periodo del 2017 che si era chiuso con 23.335 vetture vendute.
In Europa, Volvo ha registrato un buon incremento delle vendite nel primo trimestre – +5,7% rispetto allo scorso esercizio – vendendo complessivamente 79.512 vetture grazie alla forte domanda della nuova XC60, dei modelli della Serie 90 e del nuovo SUV compatto XC40, le cui consegne sono iniziate nel mese di febbraio.
Le vendite complessive del mese di marzo hanno registrato un incremento del 10,3%, per un totale di 63.038 unità, rispetto a un anno fa.
Questo l'andamento delle vendite sul mercato retail (consegne a clienti finali) per Volvo Car Group:
Marzo
Gennaio – Marzo
2017
2018
Variazione
2017
2018
Variazione
Europa
35,623
35,941
0.9%
75,245
79,512
5.7%
Cina
9,095
10,700
17.6%
23,335
28,768
23.3%
USA
5,356
8,233
53.7%
13,476
20,083
49.0%
Altri Mercati
7,084
8,164
15.2%
17,092
19,044
11.4%
TOTALE
57,158
63,038
10.3%
129,148
147,407
14.1%
Globalmente, nel primo trimestre dell'anno l'auto più venduta è stata la nuova Volvo XC60, con un totale di 38.241 unità (2017: N/D), seguita dalla Volvo XC90 con 22.962 vetture consegnate (19.170). La Volvo V40/V40 Cross Country si è classificata terza fra i modelli best-seller con 22.207 consegne (23.546). Il dettaglio delle cifre di vendita per ciascun modello è disponibile nella sezione Volumi di Vendita della Newsroom Globale.