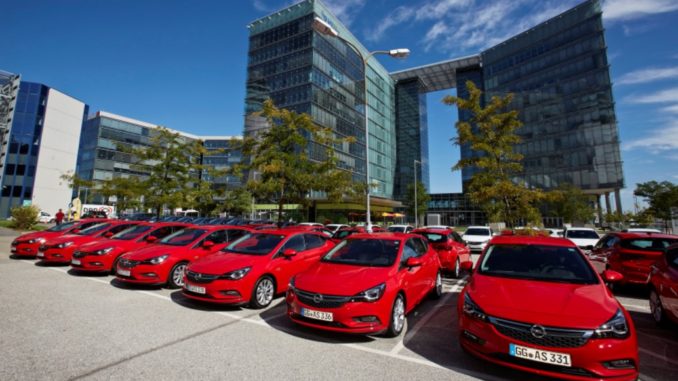 Opel segna un primo trimestre con volumi e quota di mercato in crescita che vede i SUV Opel, Crossland X, Mokka X e Grandland X, aumentare più del segmento.
Ma non sono soltanto questi dati positivi quelli della prima parte dell'anno appena chiusa perché Opel guadagna quota di mertao e volumi di vendita, confermando Opel Karl Rocks come primo modello estero nel segmento A, Opel Corsa GPL sempre più richiesta dai clienti italiani e il guadagno del 62% dei veicoli commerciali Opel.
Il primo trimestre del 2019 ha segnato 30.256 immatricolazioni per il marchio del fulmine, 2.060 in più rispetto all'anno precedente, per una quota di mercato del 5,63%, superiore di 0,73 punti percentuali. La tendenza in crescita è stata confermata dalla quota del 5,66% in marzo, indicando una velocità di uscita ancora maggiore, facendo ben sperare la casa tedesca su uno sviluppo ulteriore nei prossimi mesi.
Ancora migliori i dati nel mercato dei privati dove la quota raggiunta in marzo è stata del 6,47%, permettendo di attestare il trimestre al livello del 6,28%.
Tra i principali artefici di questo sviluppo ci sono i SUV Opel che valgono il 44% del totale delle vendite del marchio. Tra questi, Opel Grandland X è aumentato nelle immatricolazioni del mese di marzo del 99% e nel cumulato del 40% rispetto agli stessi periodi dell'anno precedente. Dati altrettanto buoni per Opel Crossland X in crescita del 57% sia sul mese che sul cumulato gennaio-marzo. Sono stati particolarmente apprezzati il design solido unito alla flessibilità di utilizzo, valori per cui i prodotti Opel sono storicamente riconosciuti.
Opel Karl Rocks è un altro best-seller e rafforza la sua leadership come primo modello estero nel segmento A, aumentando le immatricolazioni del 19% nel mese di marzo e del 23% nel trimestre. La più piccola della gamma Opel stupisce i clienti per lo spazio a disposizione dei passeggeri e per la sua linea che la identifica chiaramente come il mini SUV da città.
Estremamente apprezzata dai clienti italiani, che gradiscono particolarmente le alimentazioni alternative, Opel Corsa GPL Tech è aumentata del 42% nel mese di marzo e del 22% nel cumulato gennaio-marzo 2019.
I Veicoli Commerciali Opel segnano ancora un notevole sviluppo, pari al +62% nel trimestre appena trascorso, ottenuto grazie all'incremento su tutte le linee prodotto, trascinate da Combo Cargo, Van of the Year 2019, che ha segnato un +89% nel trimestre; sostenuto l'andamento anche per Vivaro (+40%) e Movano (+31%).
Un forte apporto è giunto dall'introduzione dell'offerta di noleggio a lungo termine di Free2Move Lease che è stata avviata proprio in marzo, con risultati molto soddisfacenti.
L'offerta di Free2Move Lease punta ad una formula "all inclusive" (comprensiva, cioè, di copertura assicurativa completa, manutenzione a 360°, assistenza stradale H24, cambio pneumatici, vettura di cortesia, Servizio Clienti e gestione sinistri) grazie alla quale è sempre garantita al Cliente la soluzione più rapida e flessibile durante tutta la durata del contratto.
Fonte: Opel Italia