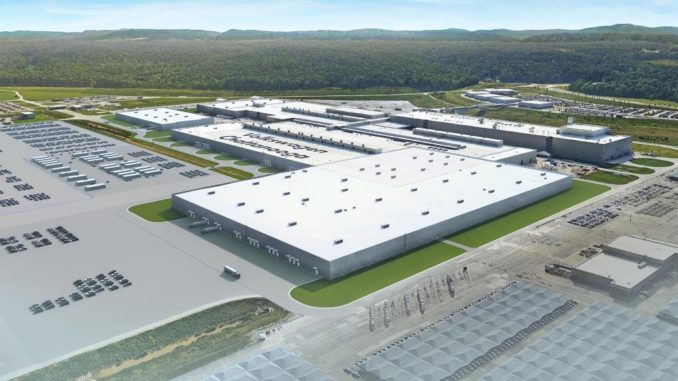 Lo stabilimento di Chattanooga, in Tennessee, di Volkswagen of America diventerà il Battery Engineering Lab presso l' Engineering and Planning Center.
Saranno investiti circa 22 milioni di dollari nella nuova struttura, che dovrebbe essere completata nel corso del 2021.
In questo stabilimento verranno effettuati test e validazioni delle celle e dei pacchi batteria per auto elettriche. A Chattanooga, la Volkswagen sta investendo 800 milioni di dollari per una nuova linea di produzione che dal 2022 costruirà il SUV 100% elettrico ID.4.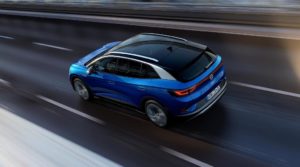 Il nuovo laboratorio farà parte del centro per la produzione e lo sviluppo di veicoli elettrici della regione nordamericana, insieme ad altre due strutture già in costruzione: la nuova area di 52.000 metri quadri all'interno dello stabilimento Volkswagen di Chattanooga, un'espansione realizzata per ospitare le nuove linee di produzione di vetture elettriche, e la nuova fabbrica di 18.000 metri quadri per l'assemblaggio dei pacchi batteria.
Nel nuovo laboratorio, la Volkswagen effettuerà test e ottimizzazioni su celle che vengono realizzate dalla SKI nello stato limitrofo della Georgia; queste attività riguarderanno anche le batterie per il nuovo SUV 100% elettrico Volkswagen ID.4, il cui avvio di produzione negli Stati Uniti d'America è previsto nel 2022.
Questo laboratorio rientra all'interno dell'impegno della Volkswagen a localizzare maggiormente tutti gli aspetti fondamentali dello sviluppo e della produzione di nuove vetture; un approccio che migliora le competenze ingegneristiche della regione e permette, inoltre, di ridurre i costi e i tempi di sviluppo. Oggi, test e validazioni dei componenti delle batterie vengono effettuati in due laboratori tedeschi, a Braunschweig e Wolfsburg, e in due cinesi, a Shanghai e Changchun. Realizzare queste operazioni anche a Chattanooga permetterà agli ingegneri di applicare più rapidamente i progressi alla produzione locale e di offrire le soluzioni più adatte al mercato nordamericano in termini di utilizzo, sicurezza e affidabilità.
Gli ingegneri Volkswagen del nuovo laboratorio di Chattanooga effettueranno test sui componenti delle batterie, sull'integrazione della batteria nella vettura e cercheranno di coinvolgere il più possibile la filiera dei fornitori locali nel processo di produzione.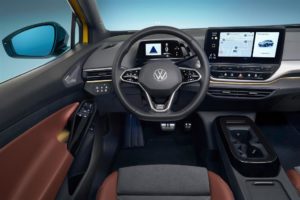 Il laboratorio includerà strumenti per prove di pressione e immersione, camere di corrosione, cinque camere climatiche e un banco multiassiale (multi-axis shaker table, MAST) da due tonnellate progettato appositamente per mettere alla prova la tenuta dei singoli componenti in condizioni estreme di utilizzo. Il MAST di Chattanooga sarà tra i primi a essere appositamente realizzato per auto elettriche; la batteria, infatti, è il componente preponderante di questo tipo di vetture, con le sue centinaia di kg di peso e le dimensioni che occupano gran parte della superficie a terra. Nel nuovo laboratorio statunitense della Volkswagen, le batterie saranno sottoposte a test di resistenza alle sollecitazioni in ambienti che simuleranno le condizioni più disparate, dal gelo del Polo Sud al deserto del Sahara. Per soddisfare questi requisiti, invece di richiederlo a un fornitore, la Volkswagen ha realizzato il MAST di Chattanooga in autonomia. I suoi supporti, per esempio, sono stati interrati tre metri sotto il pavimento del laboratorio, rinforzati con cemento armato per contrastare meglio le forze in azione durante il suo funzionamento.
Per ridurre al minimo l'impatto ambientale del laboratorio, in linea con l'impegno della Volkswagen alla neutralità climatica entro il 2050, il sito sarà dotato di ciclatori rigenerativi in grado di restituire l'energia in eccesso allo stabilimento o alla rete, in un'ottica di massima efficienza.
La costruzione del Battery Engineering Lab fa parte del piano di investimenti da 800 milioni di dollari di Volkswagen dedicato allo stabilimento statunitense di Chattanooga. Nel novembre 2019, sono iniziati i lavori di espansione per realizzare una nuova linea produttiva che dal 2022 costruirà il SUV 100% elettrico Volkswagen ID.4. Oggi, nello stabilimento Volkswagen di Chattanooga vengono costruiti la berlina Passat e i SUV Atlas e Atlas Cross Sport.
Fonte: Volkswagen Italia